PATTERN NO. 3 | Book + Original Drawing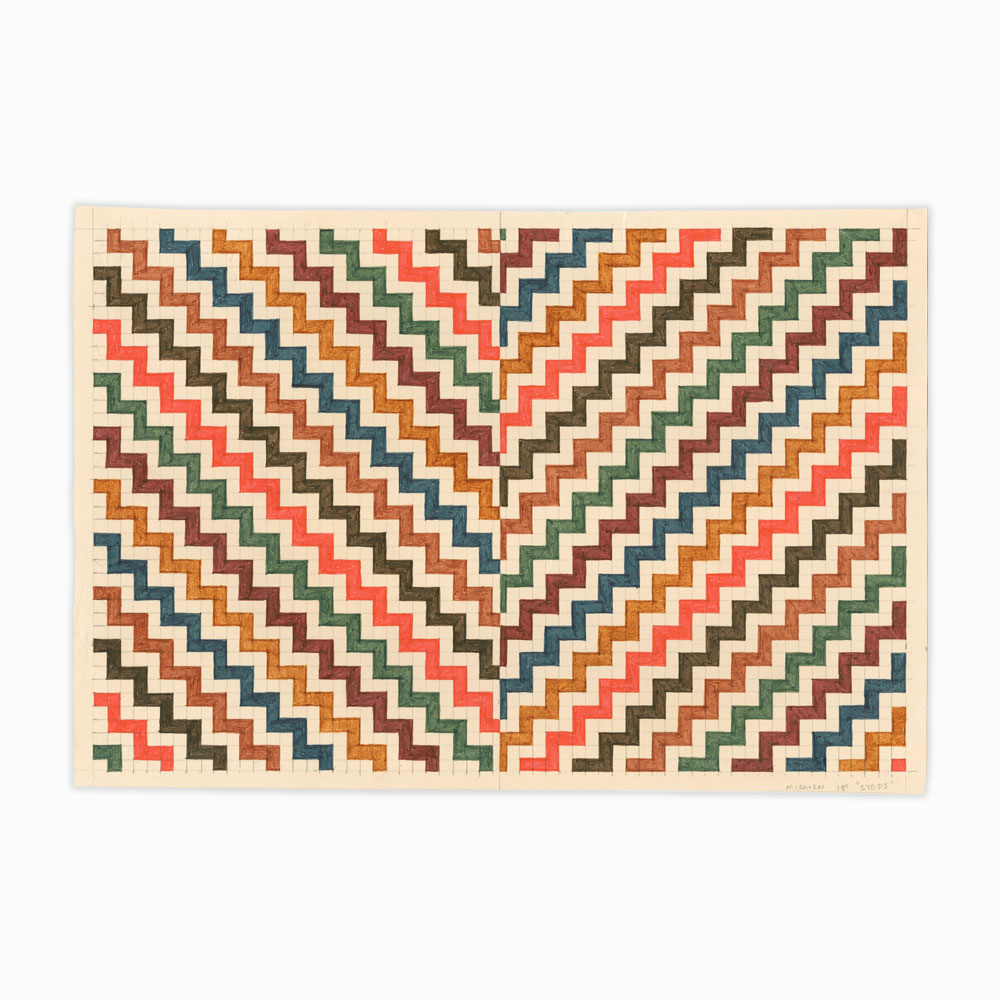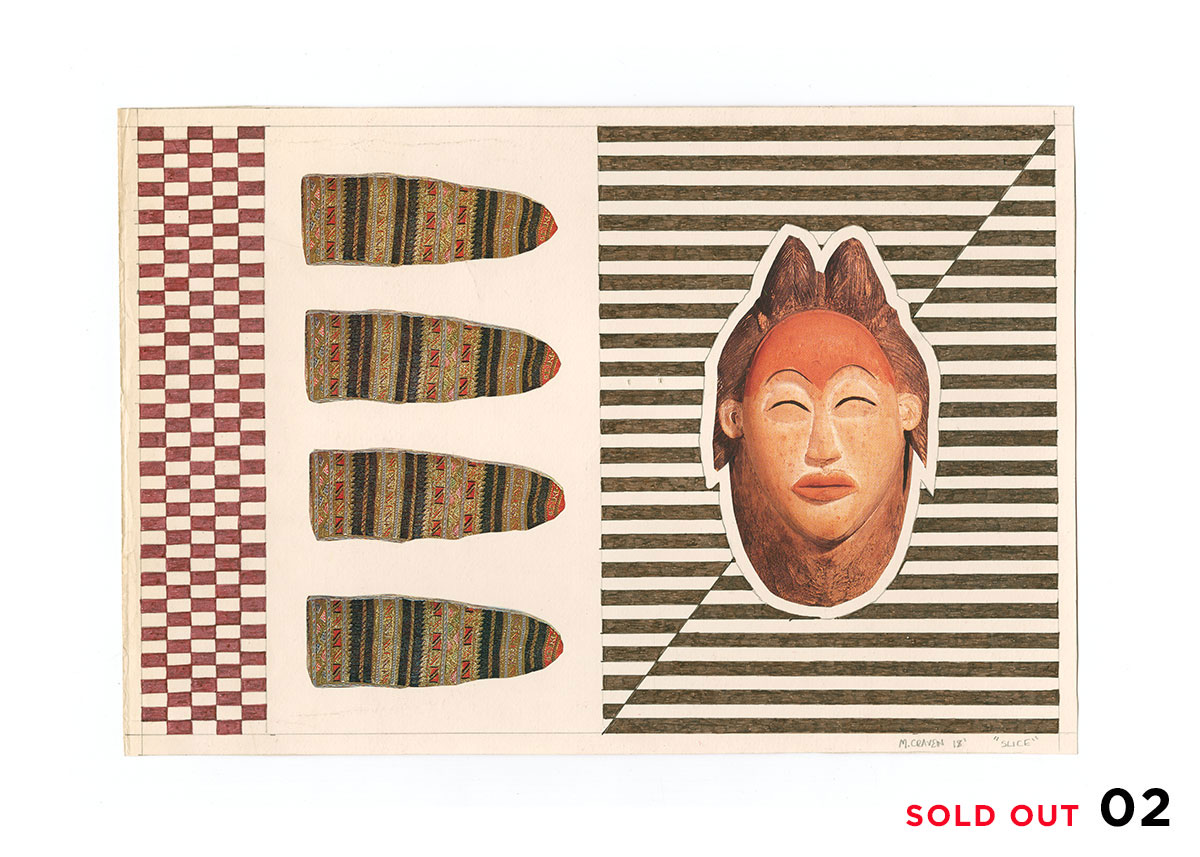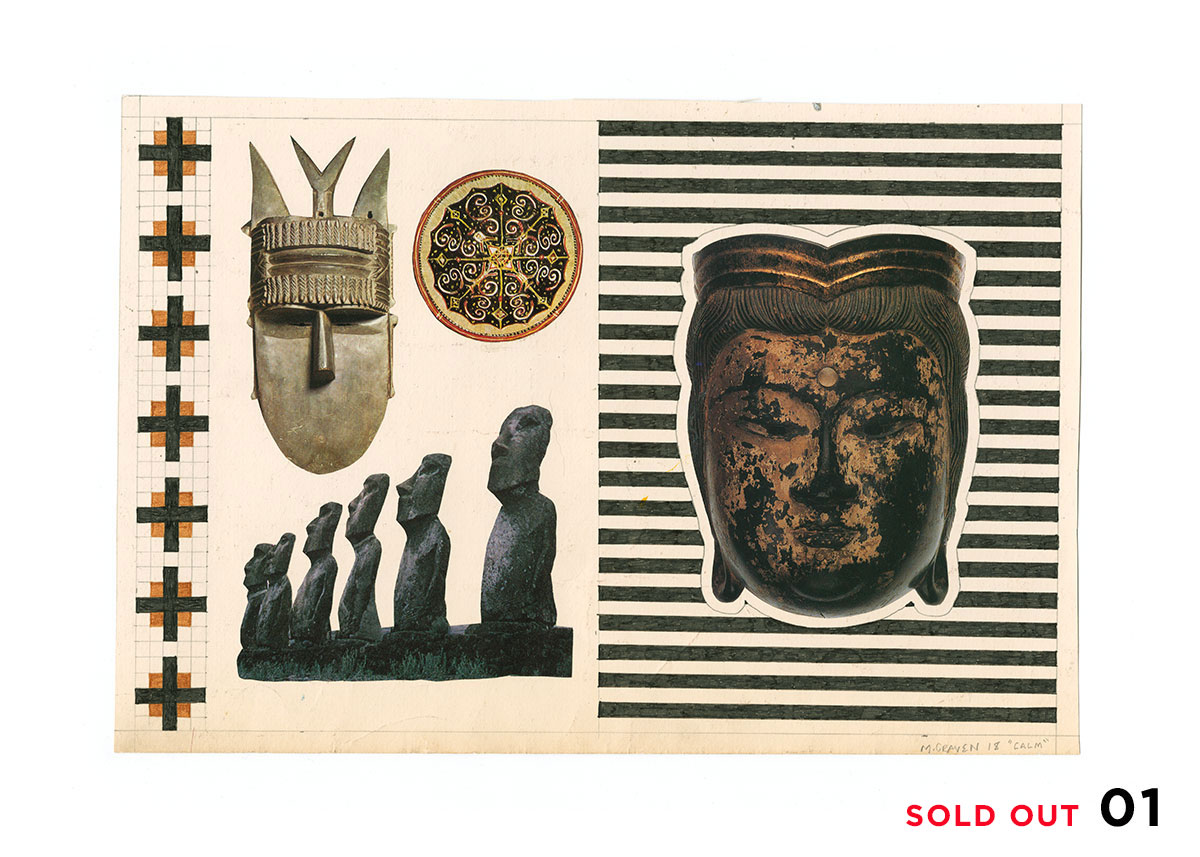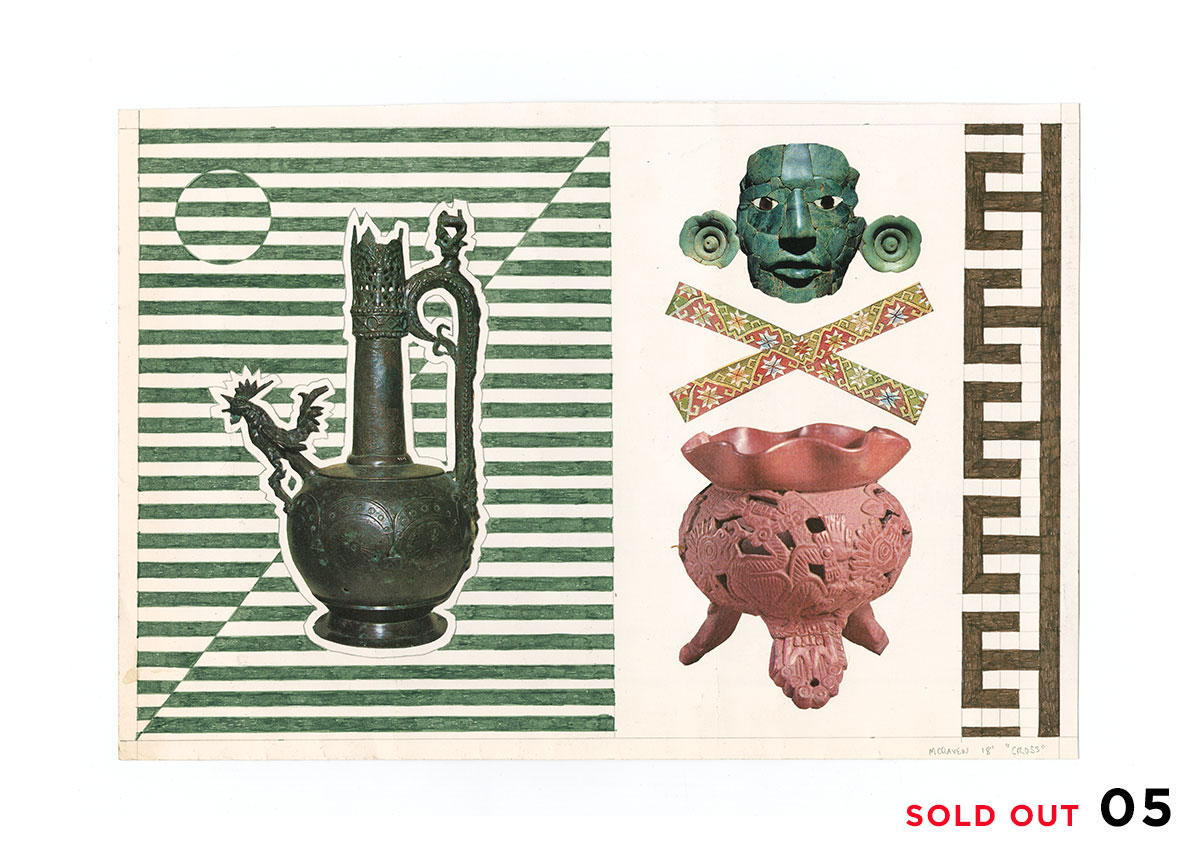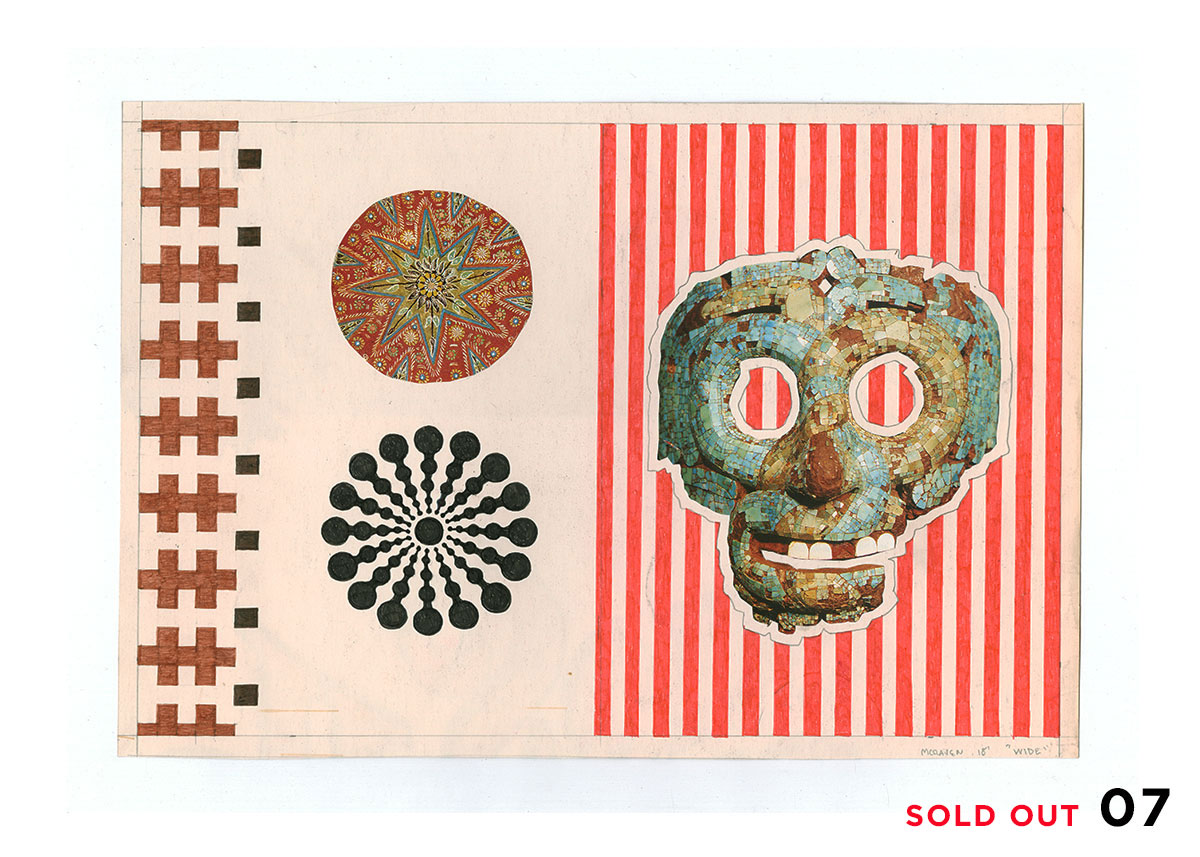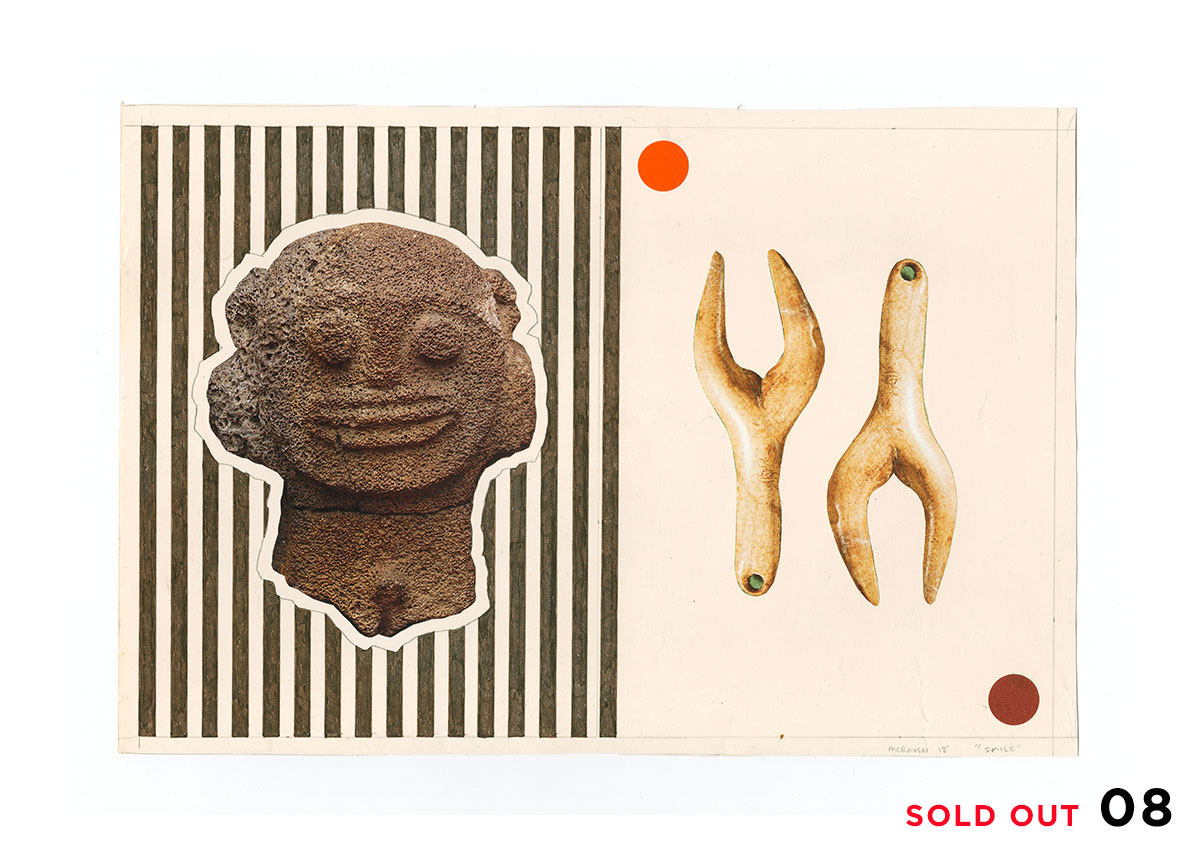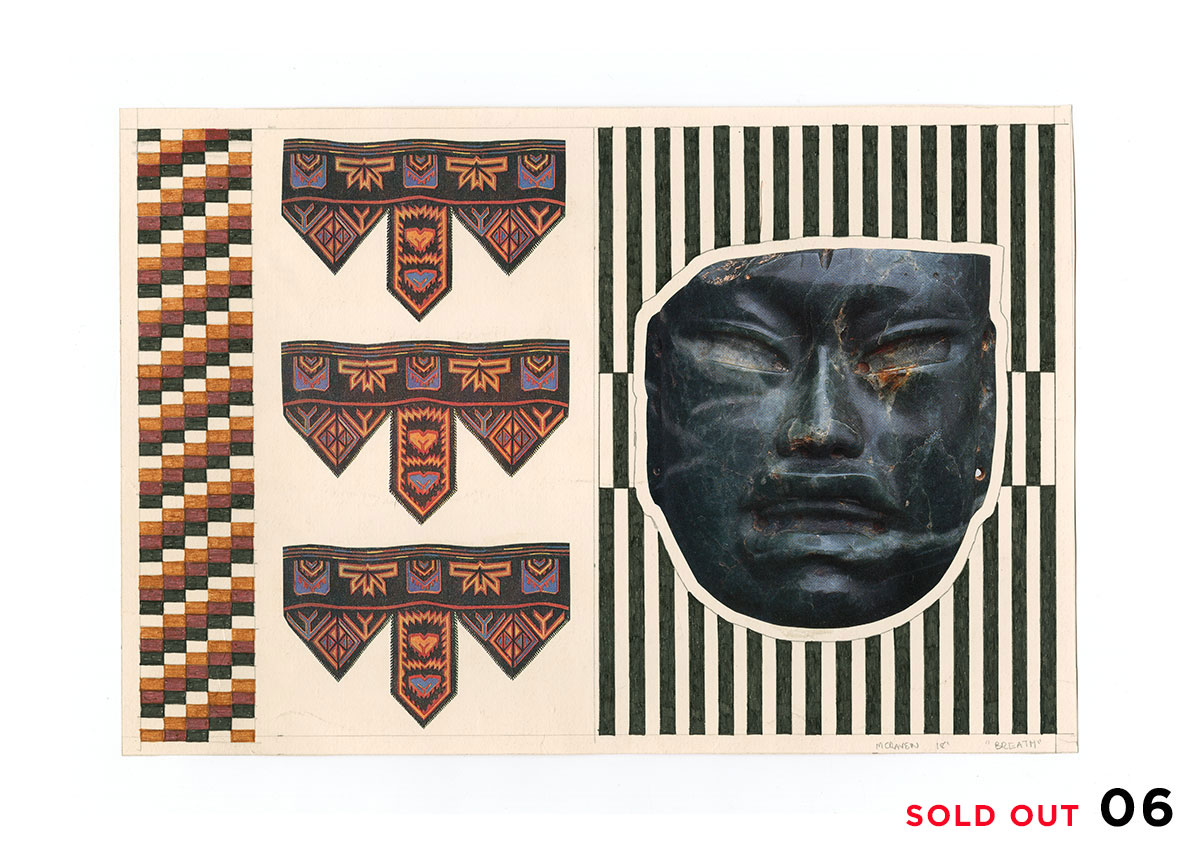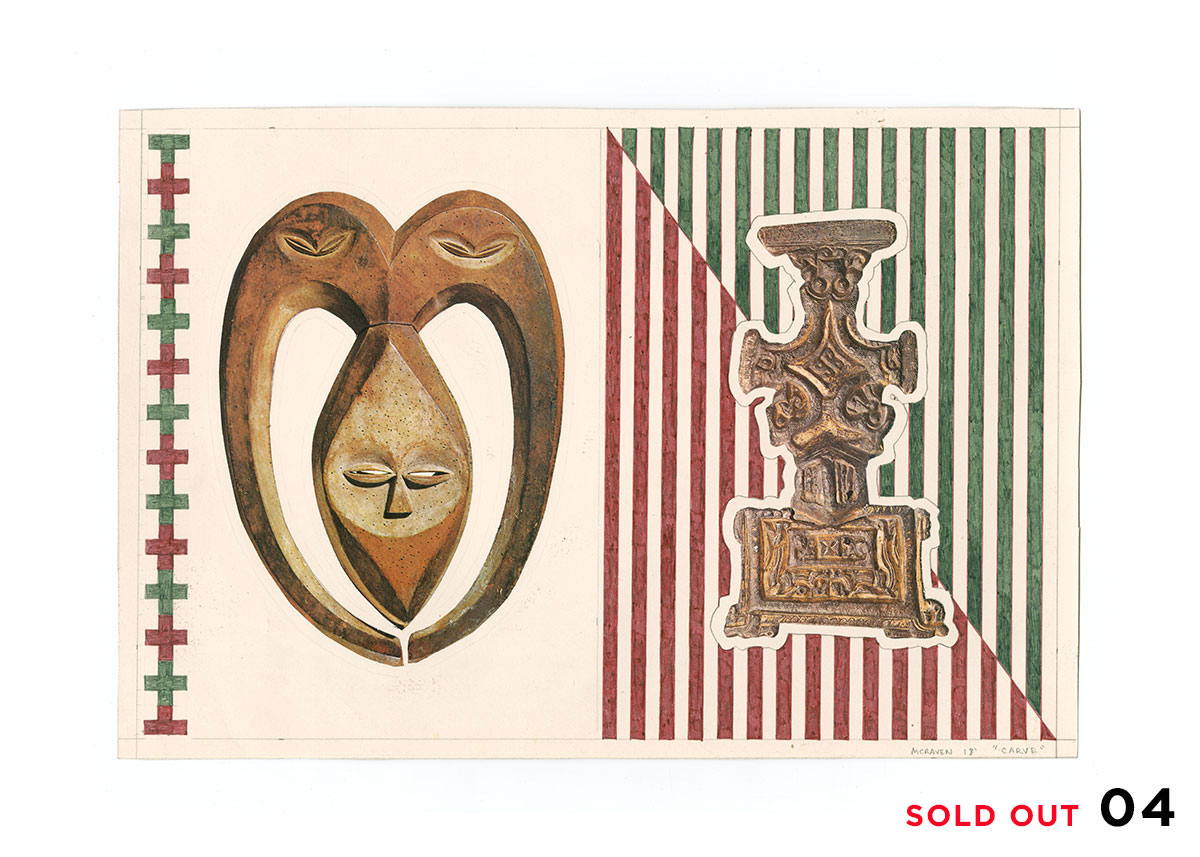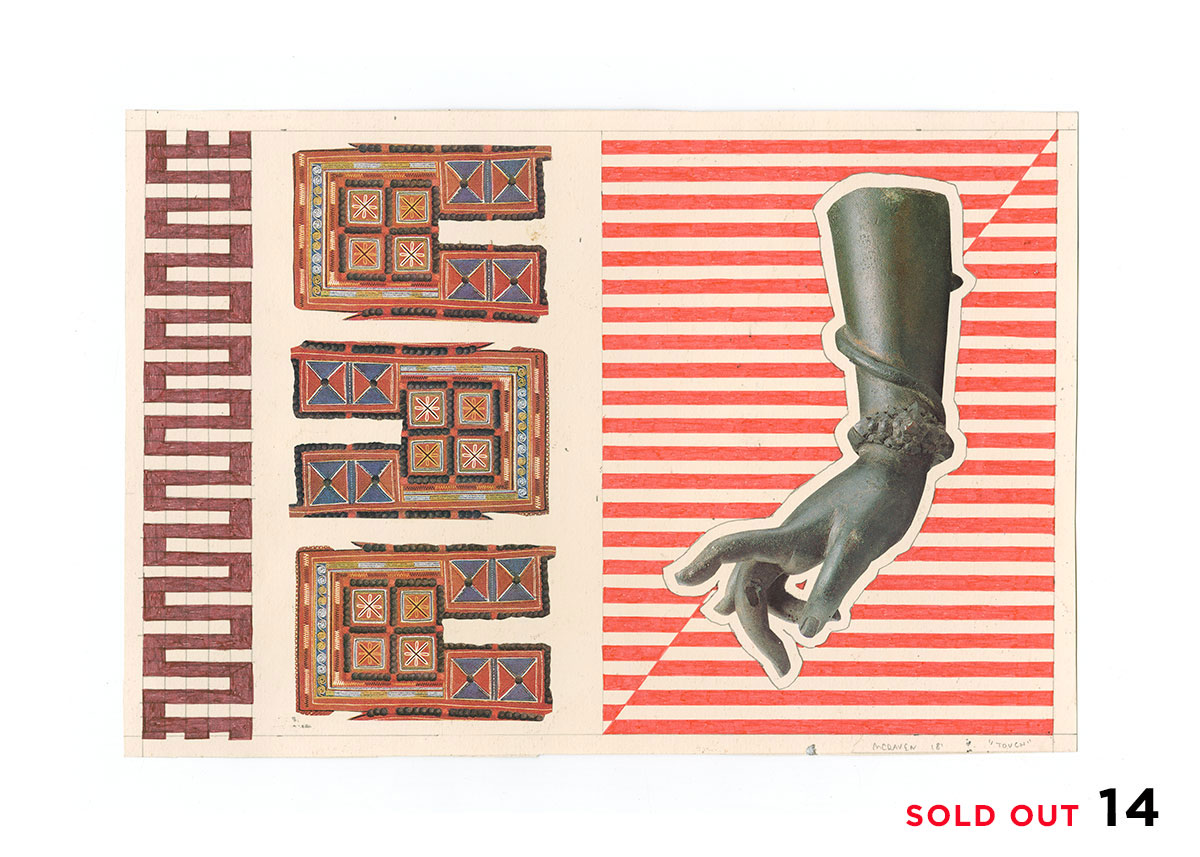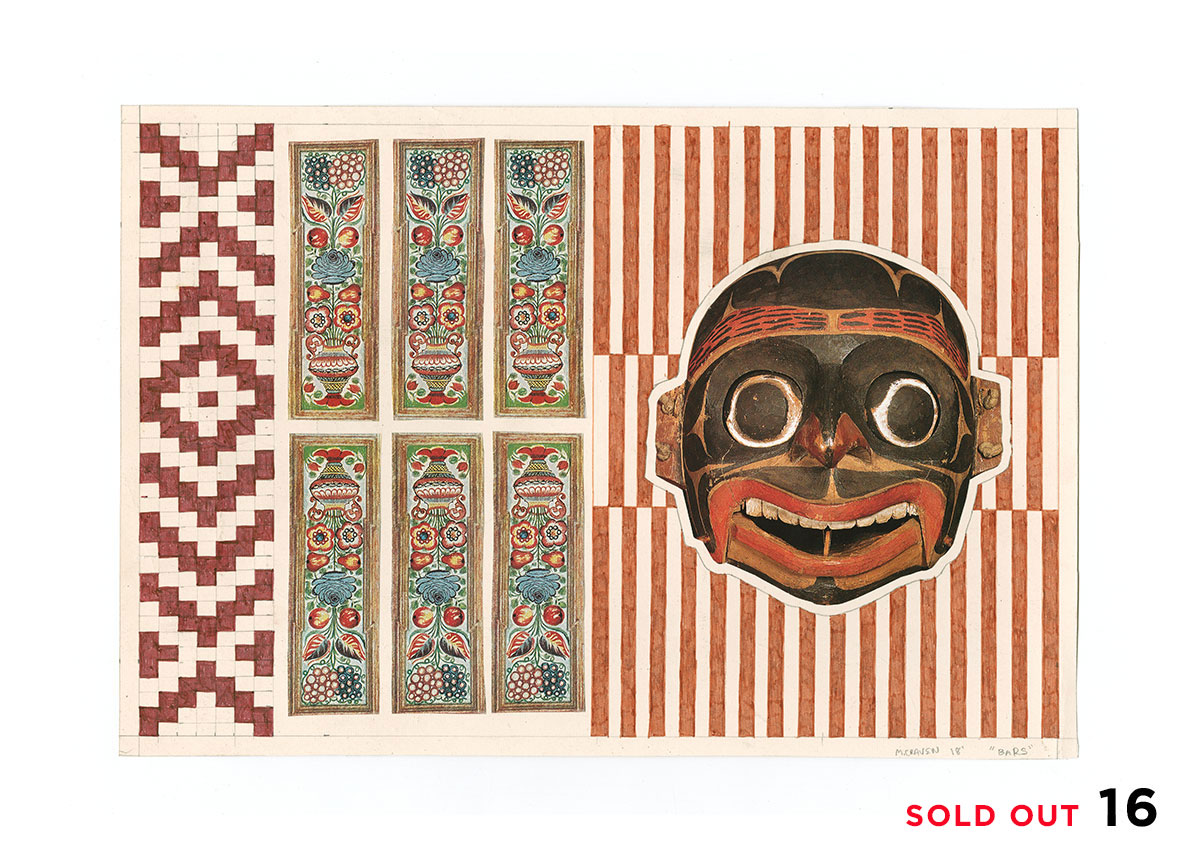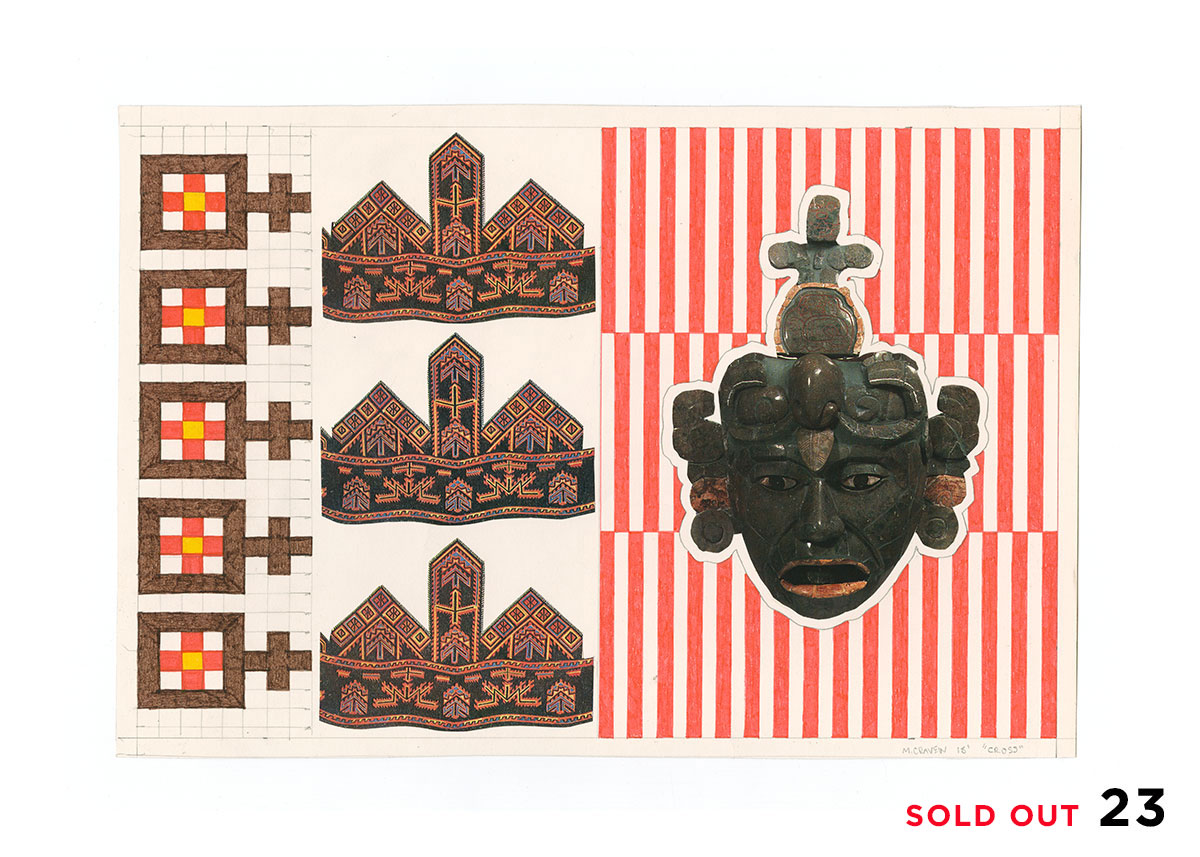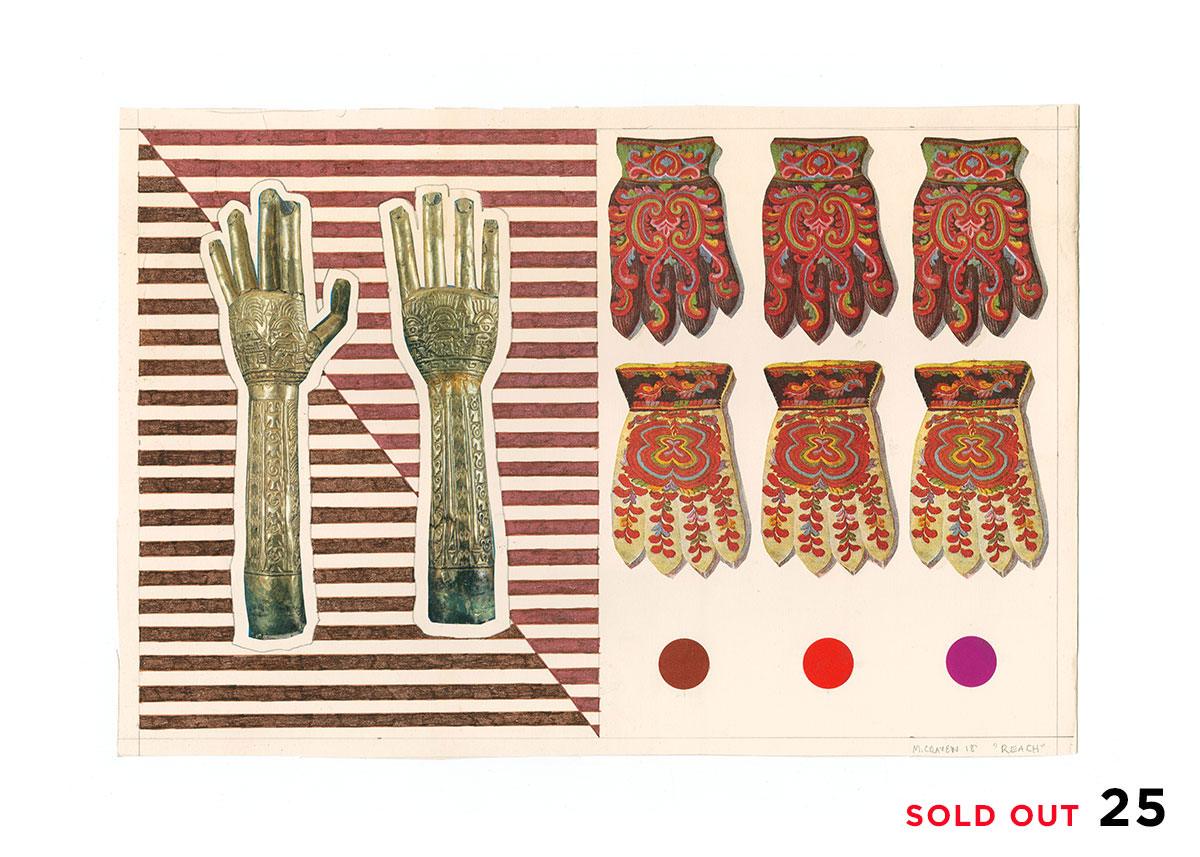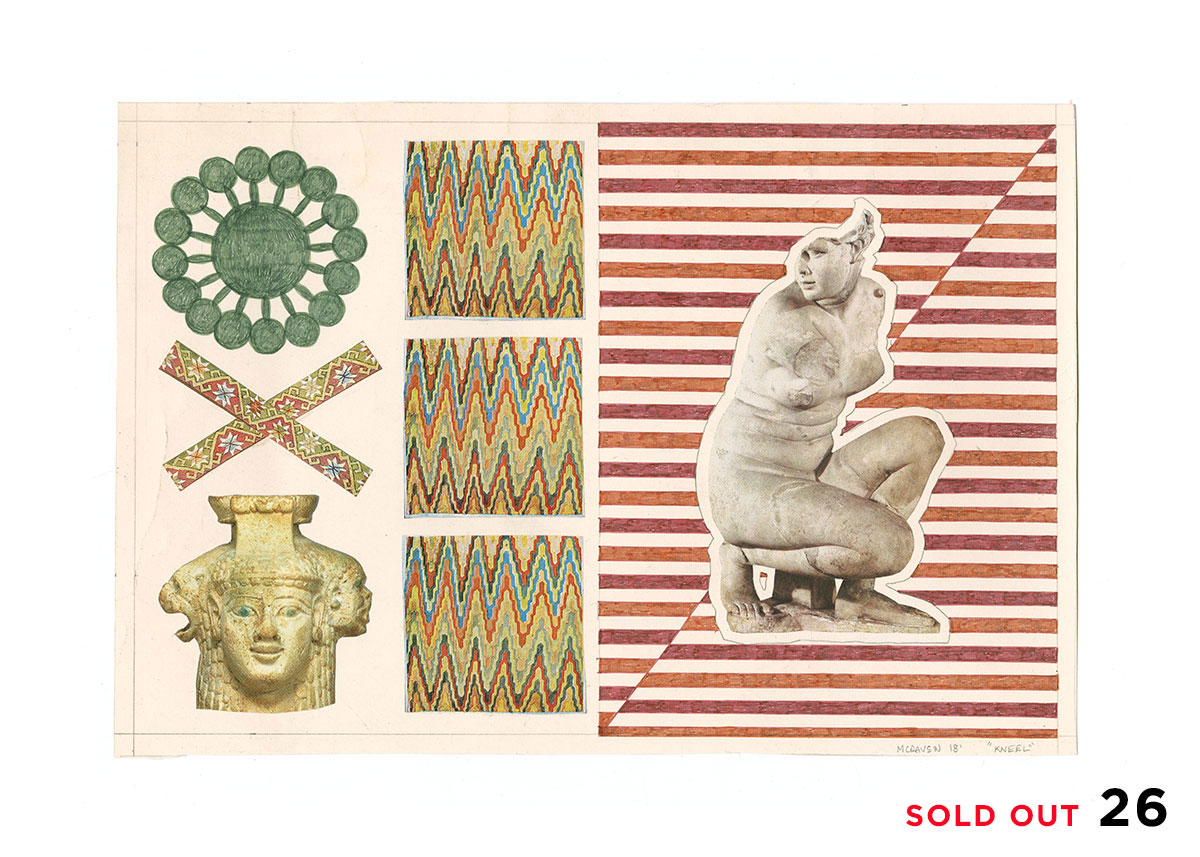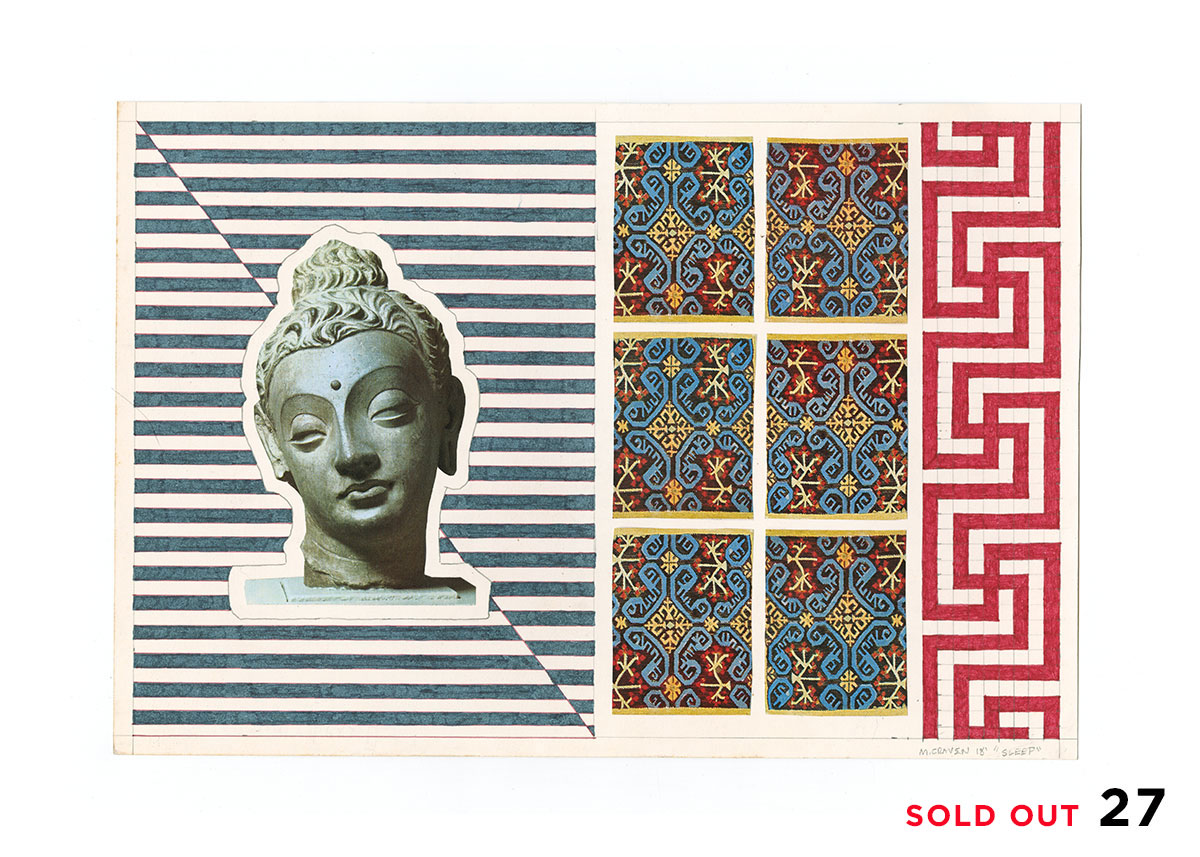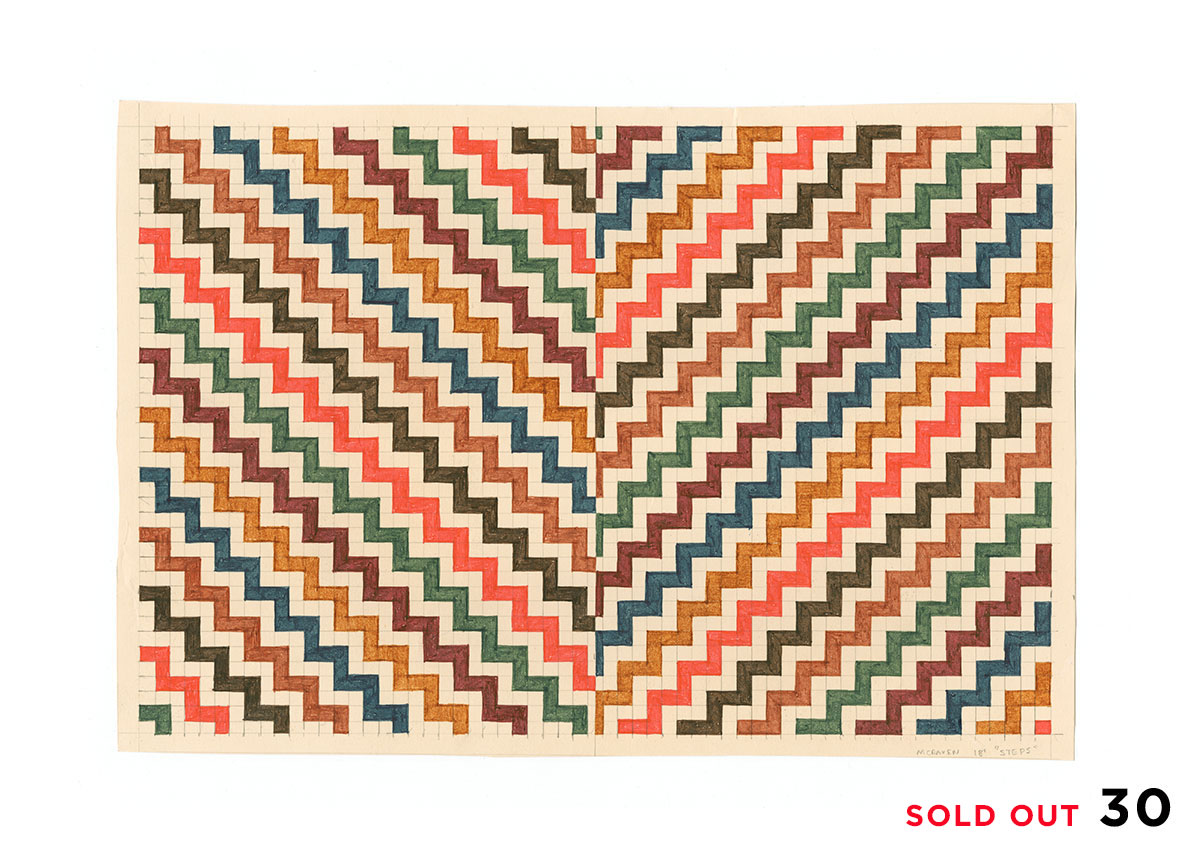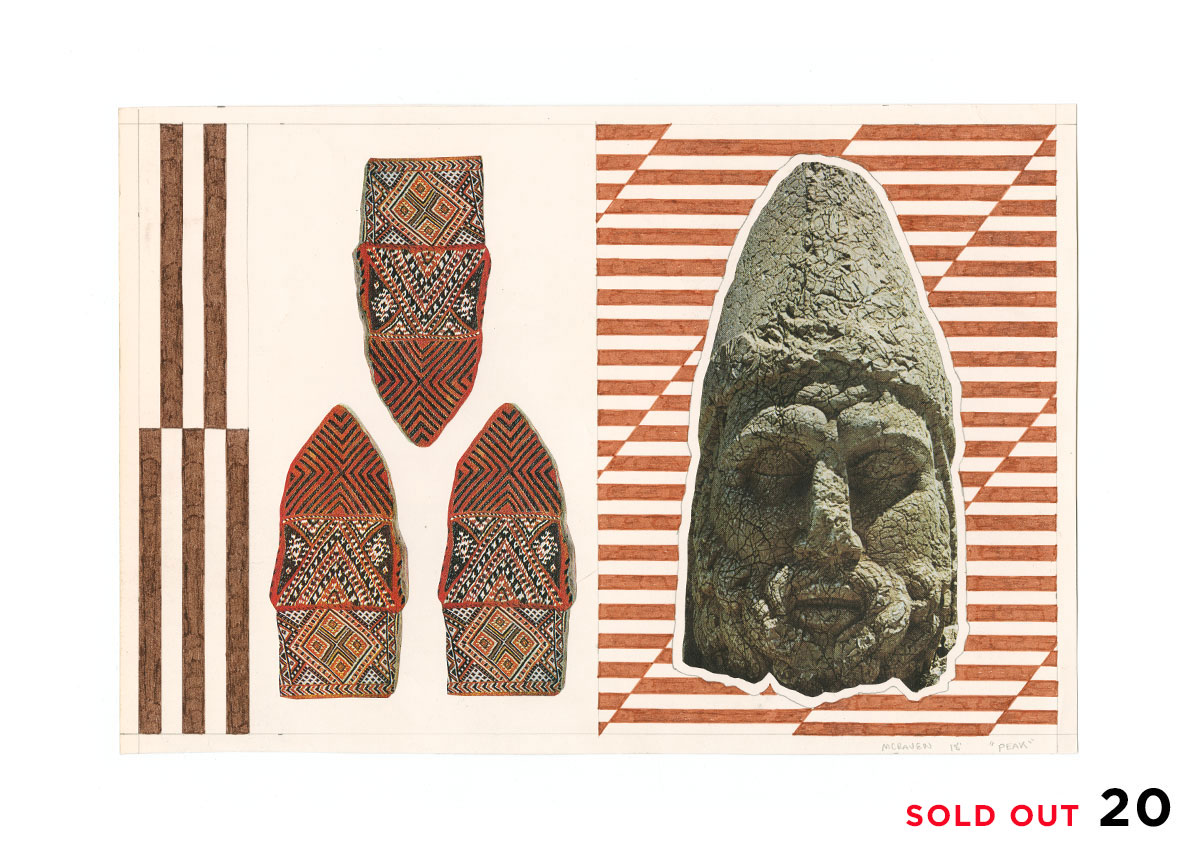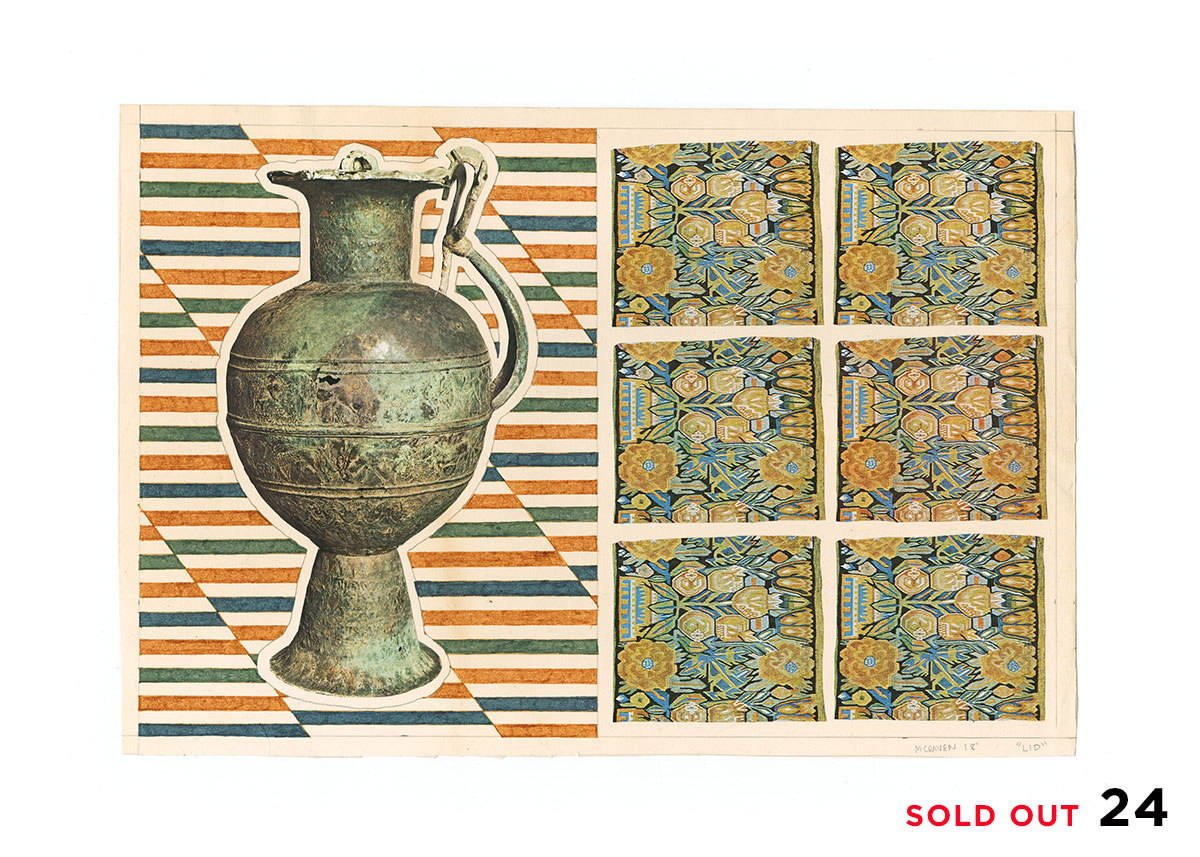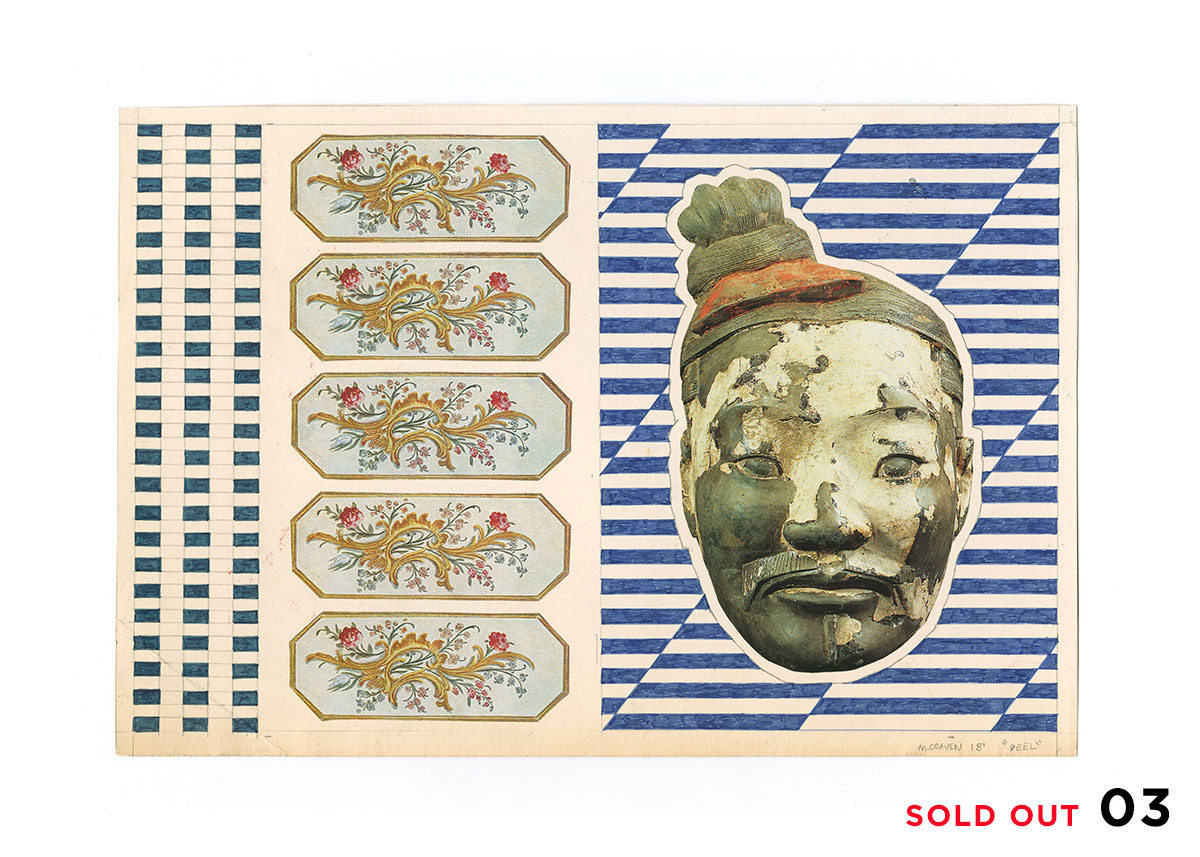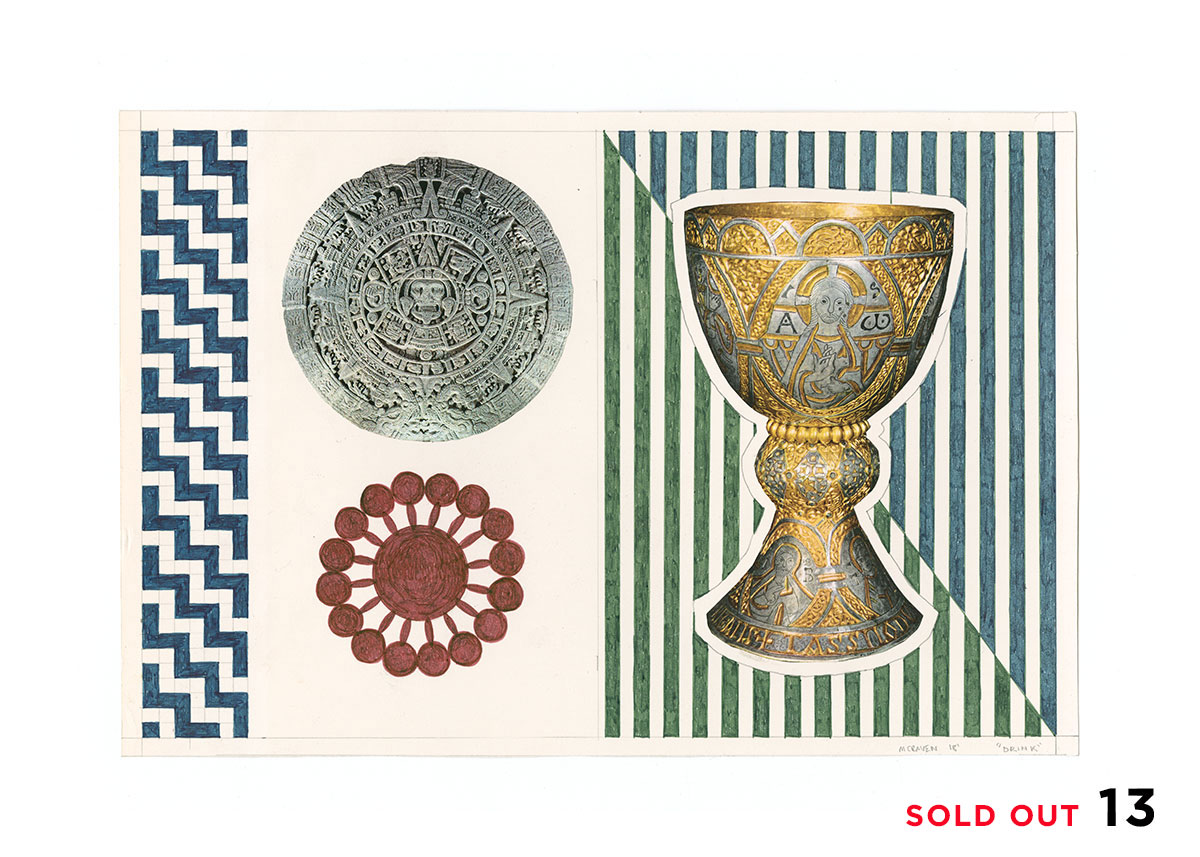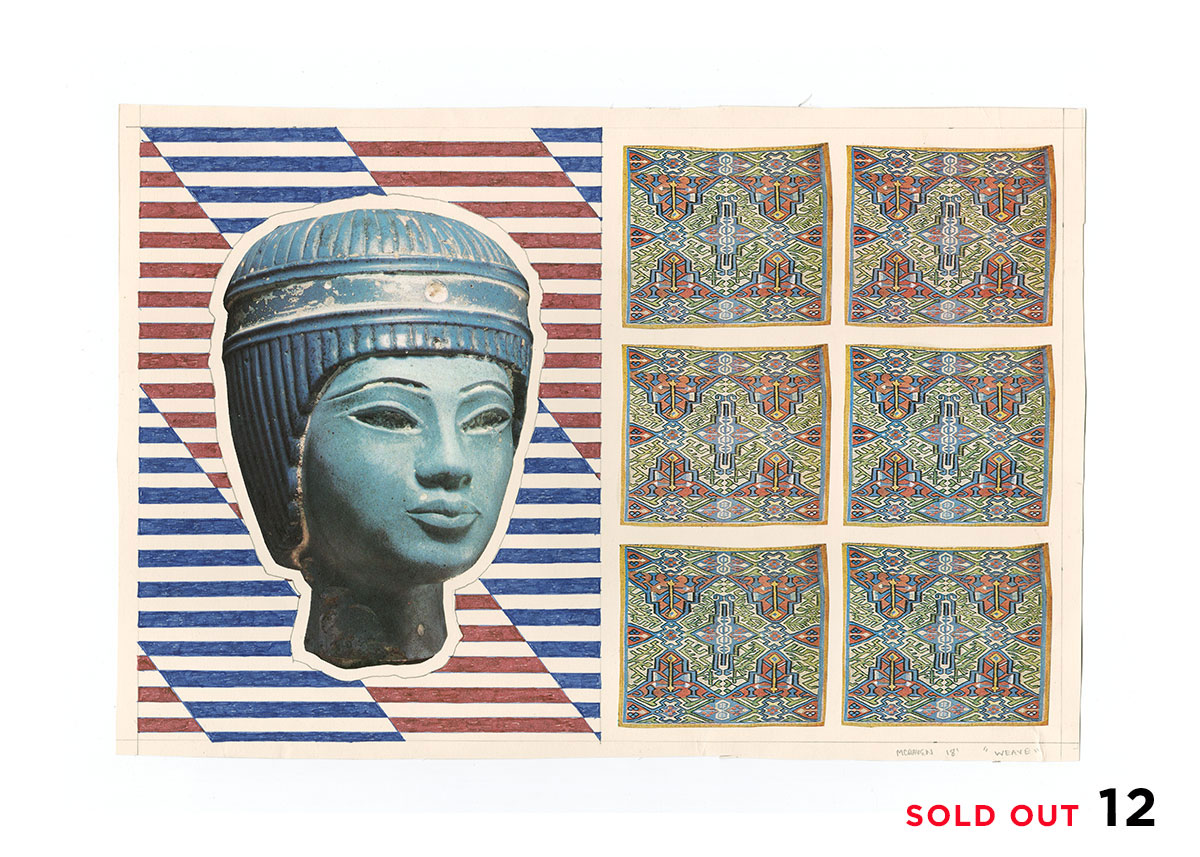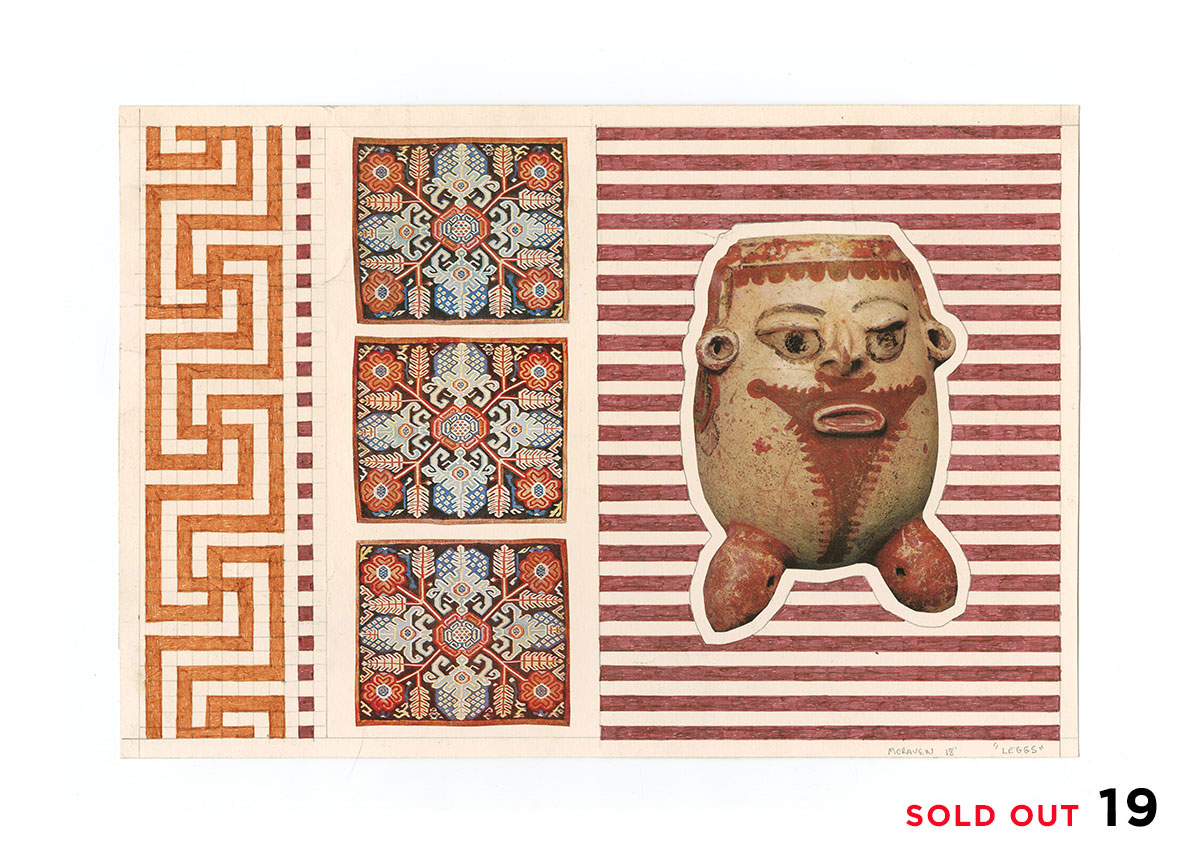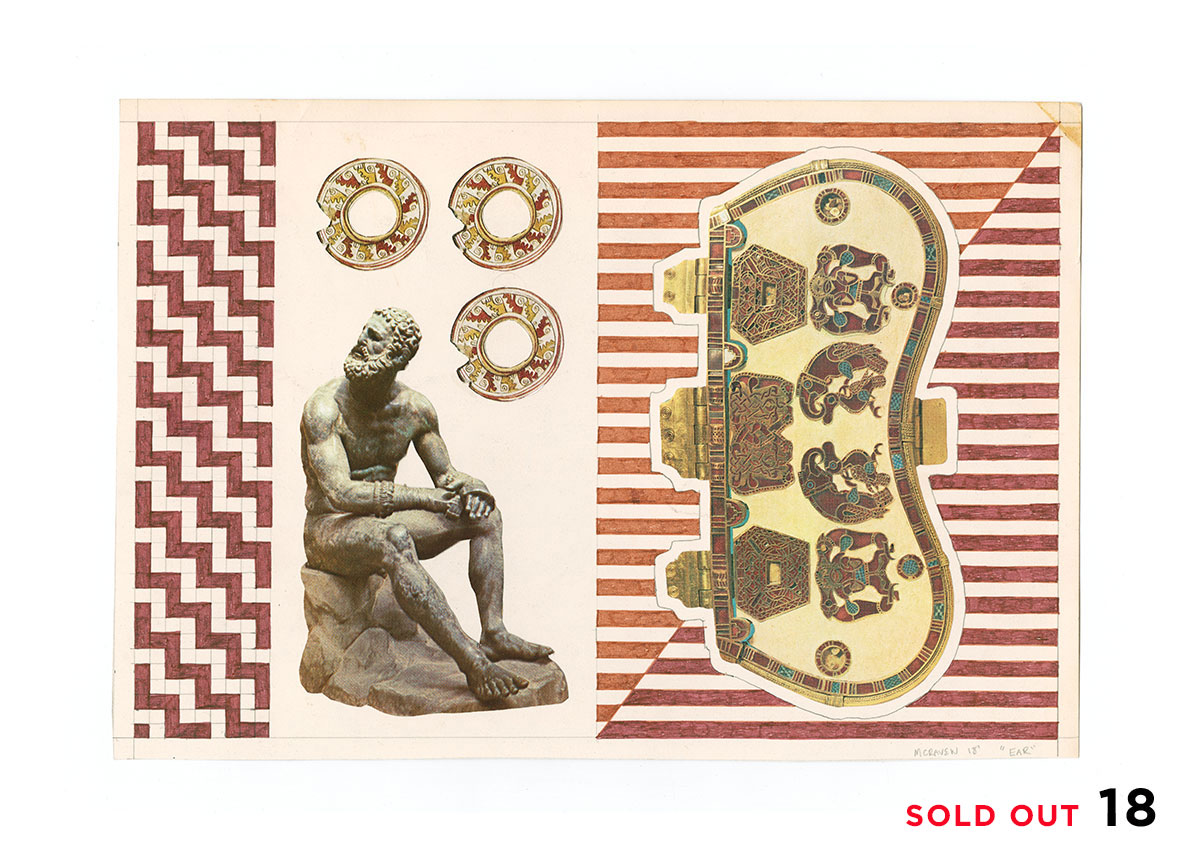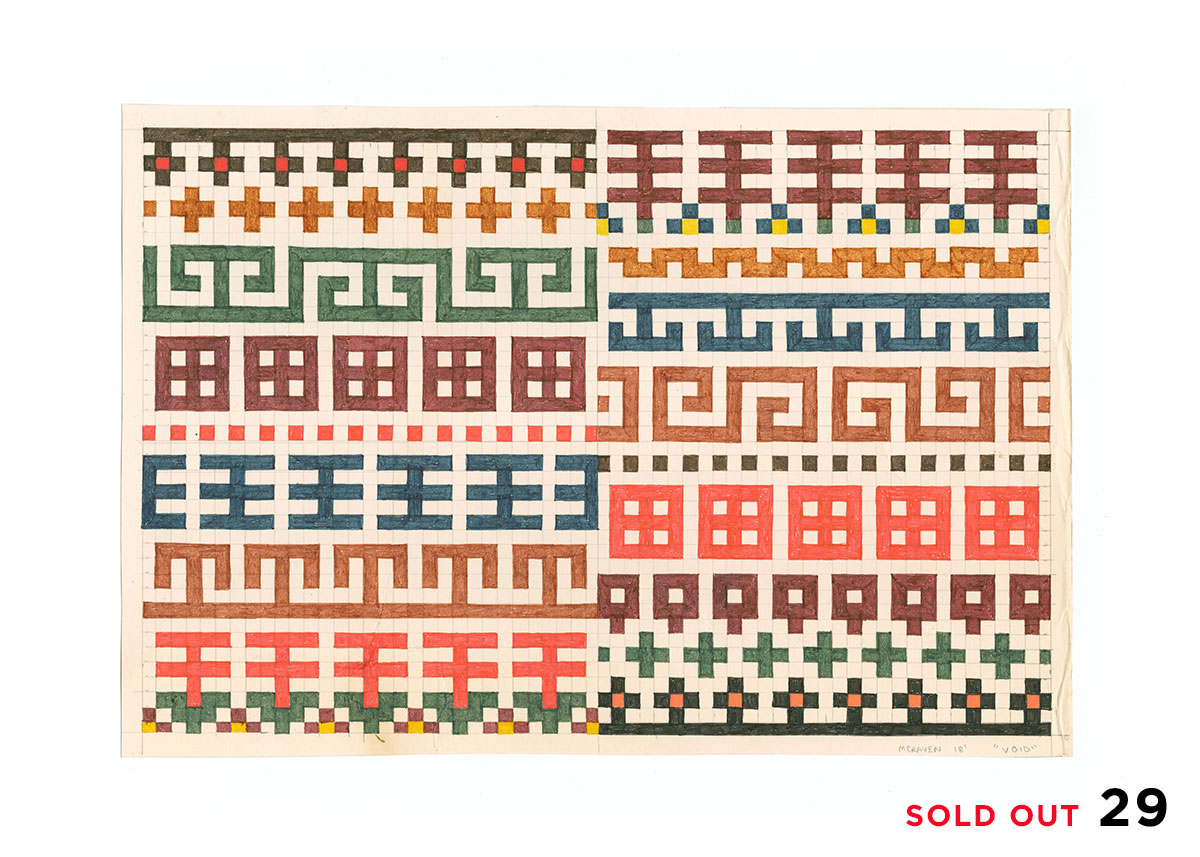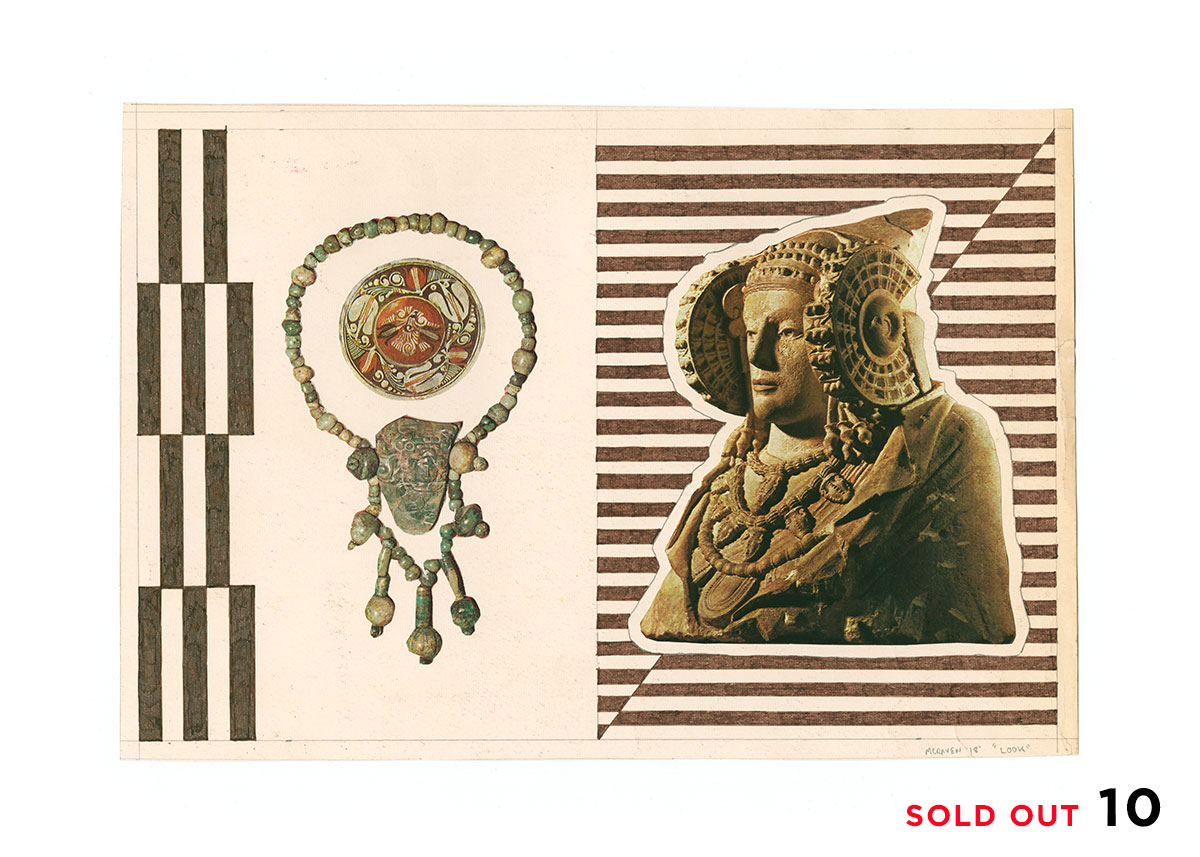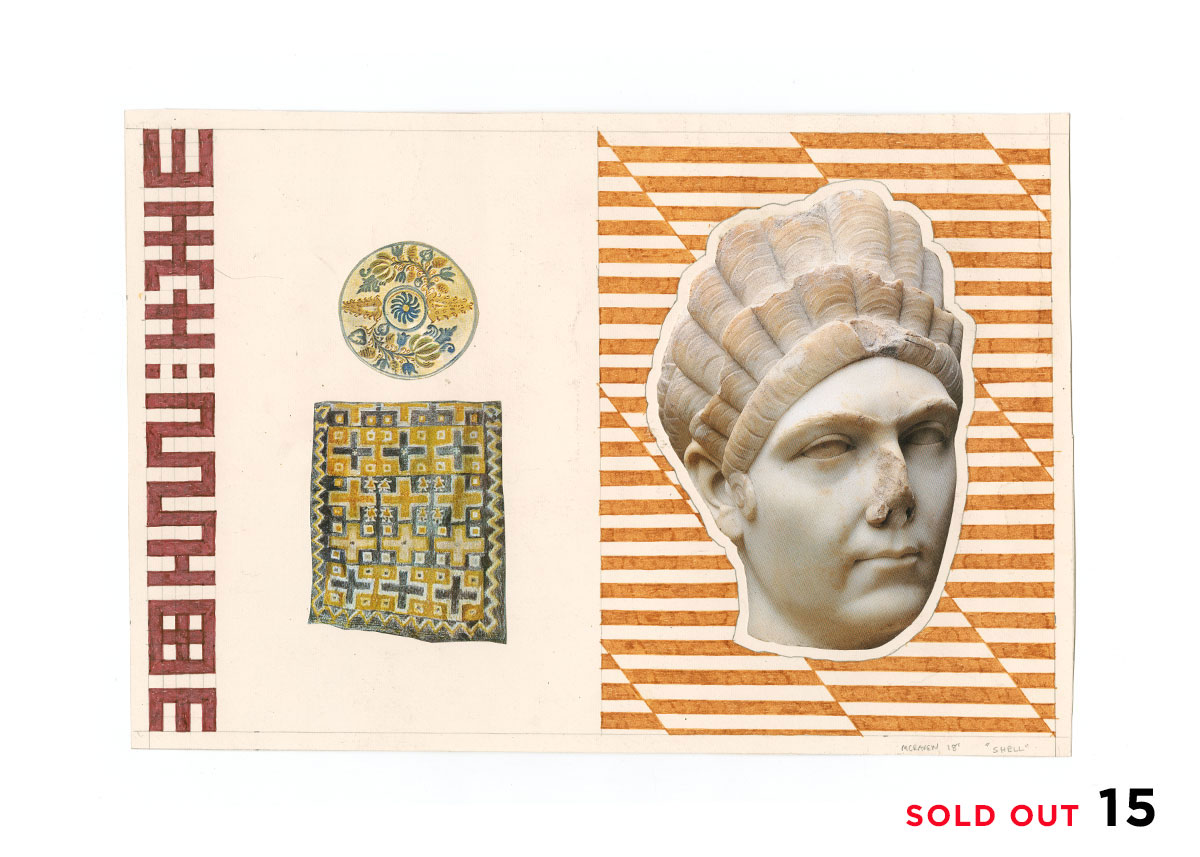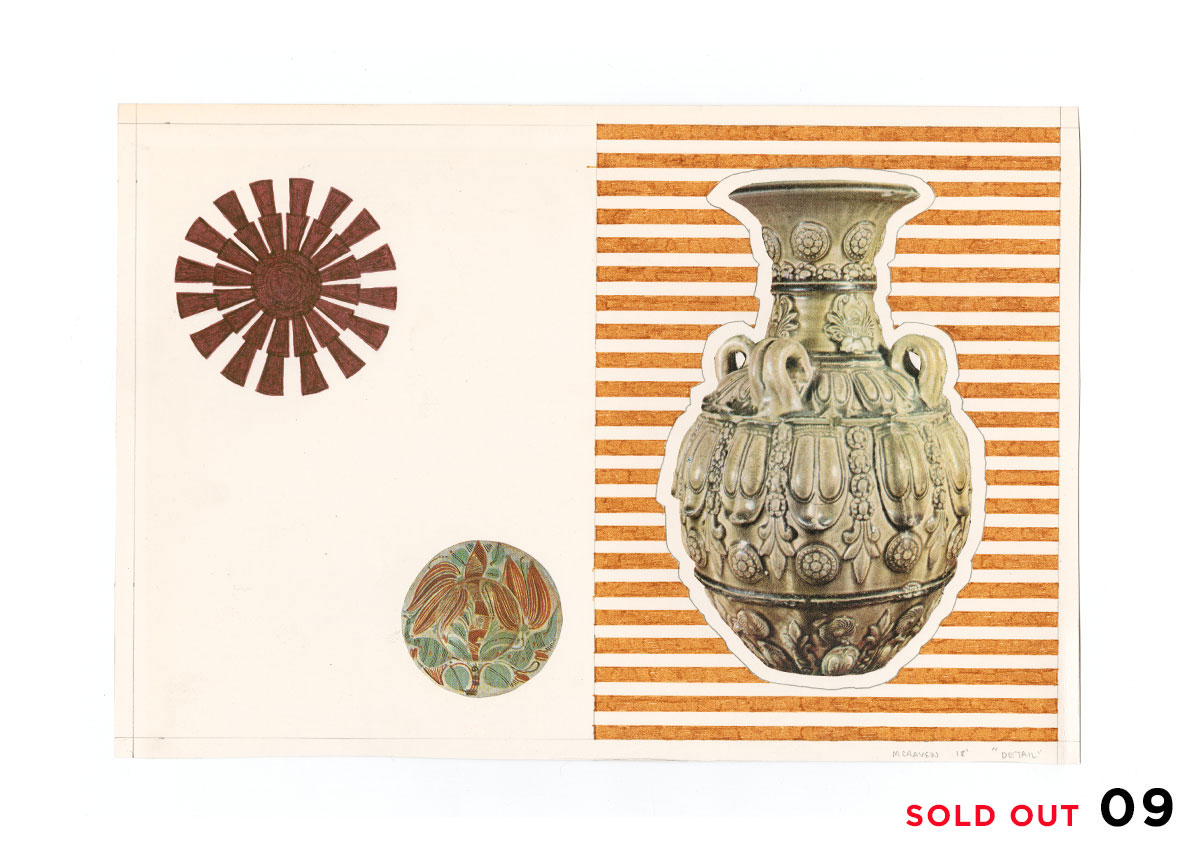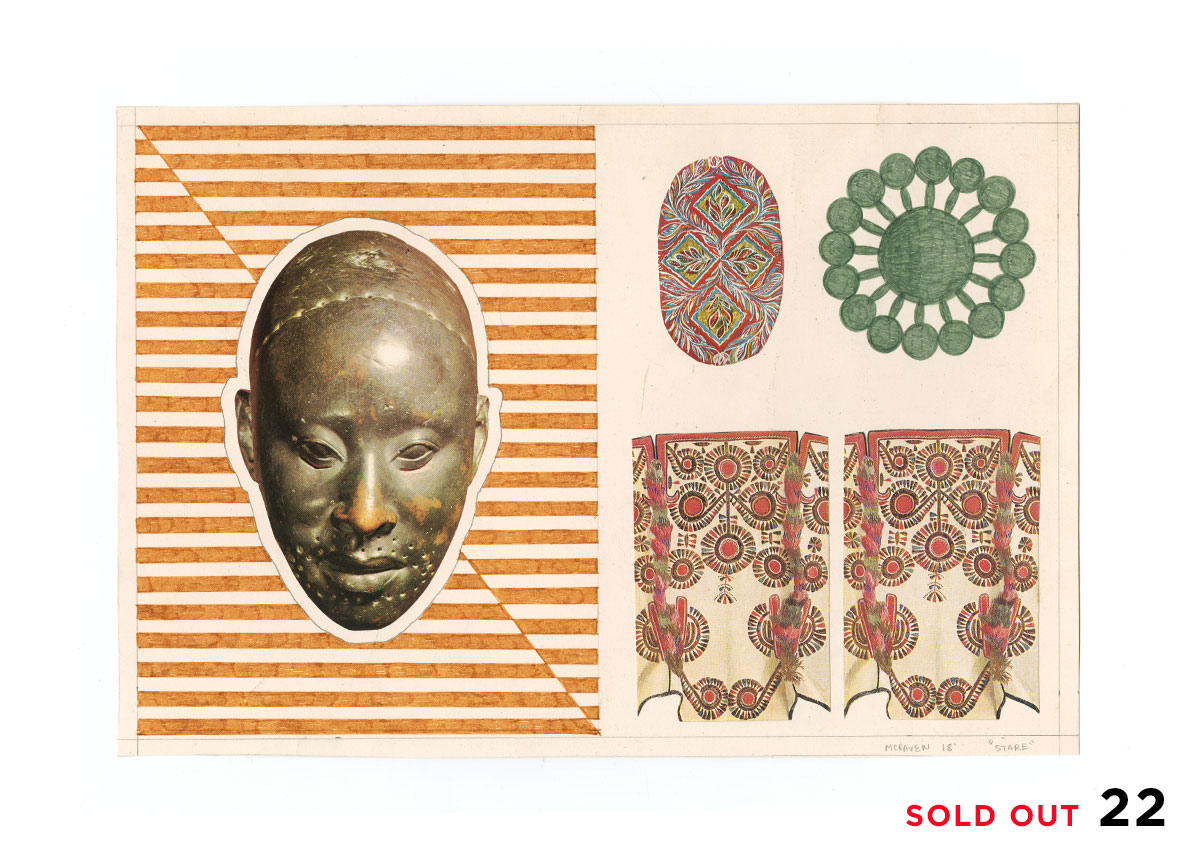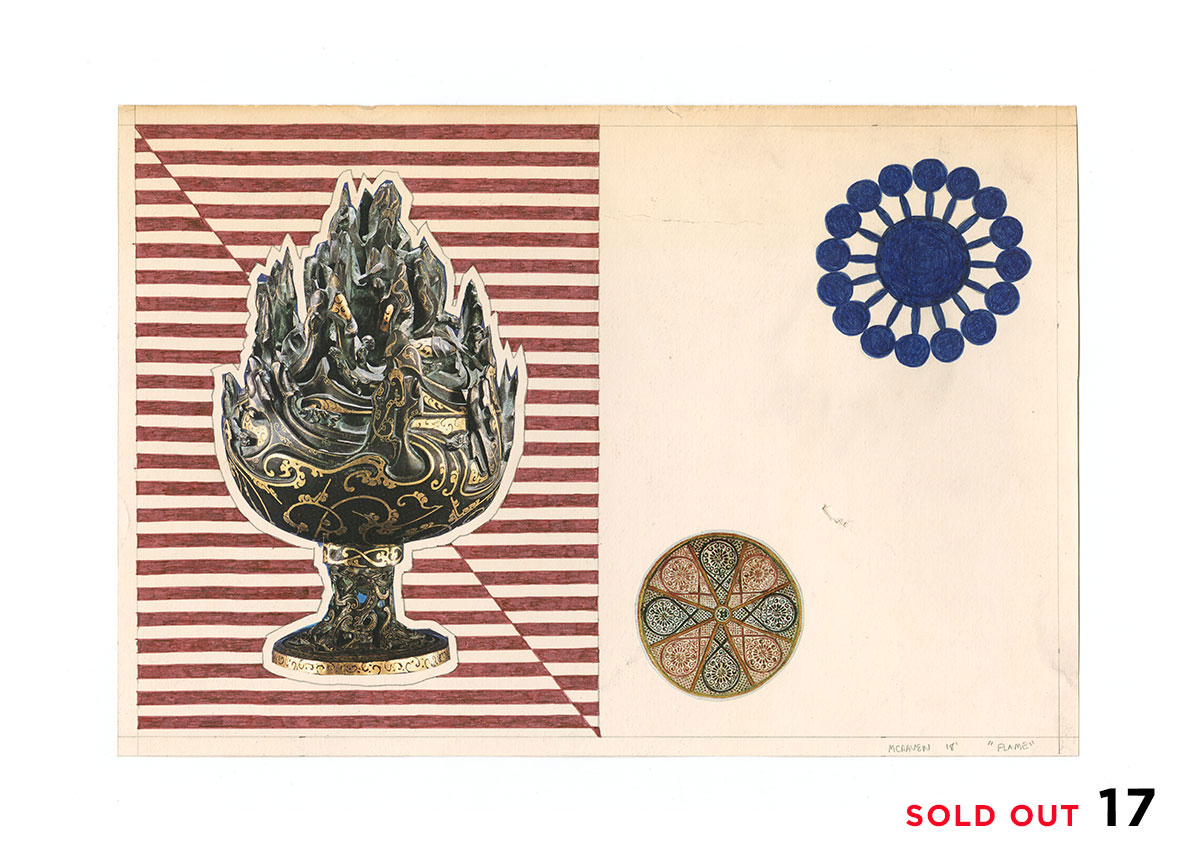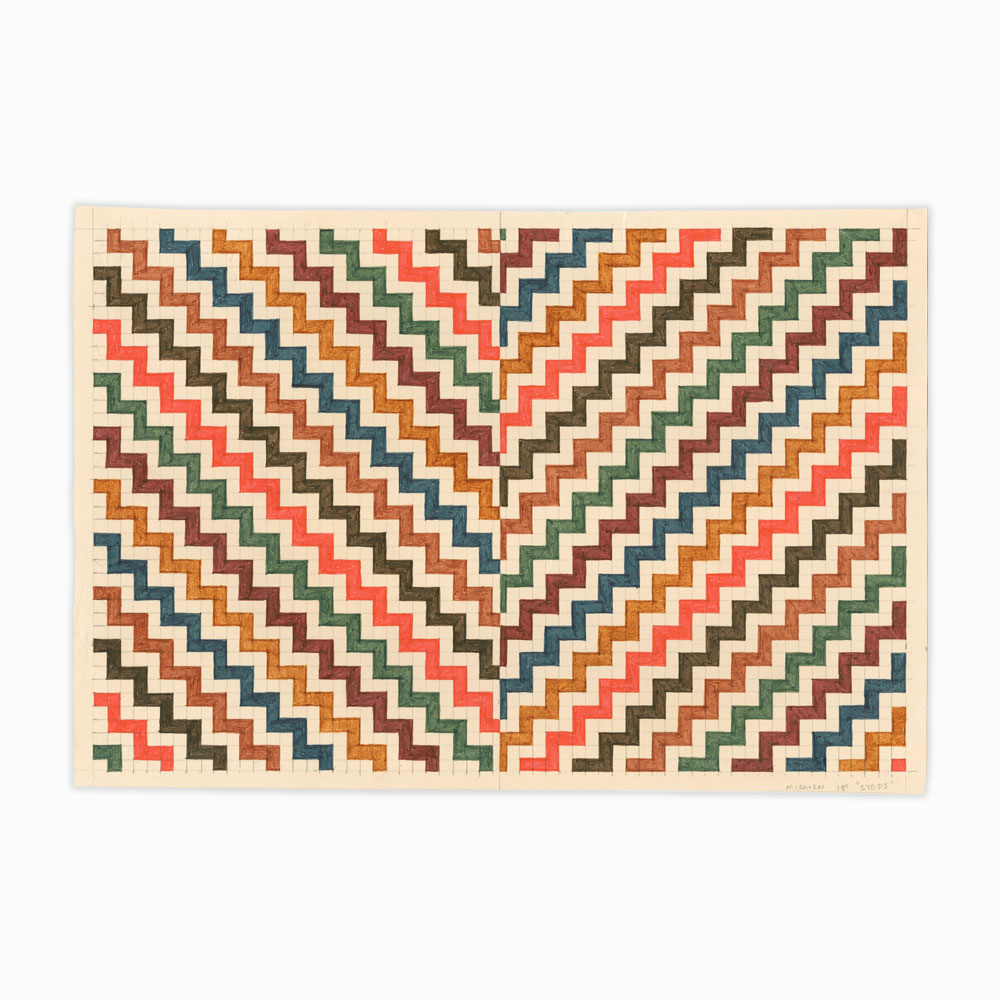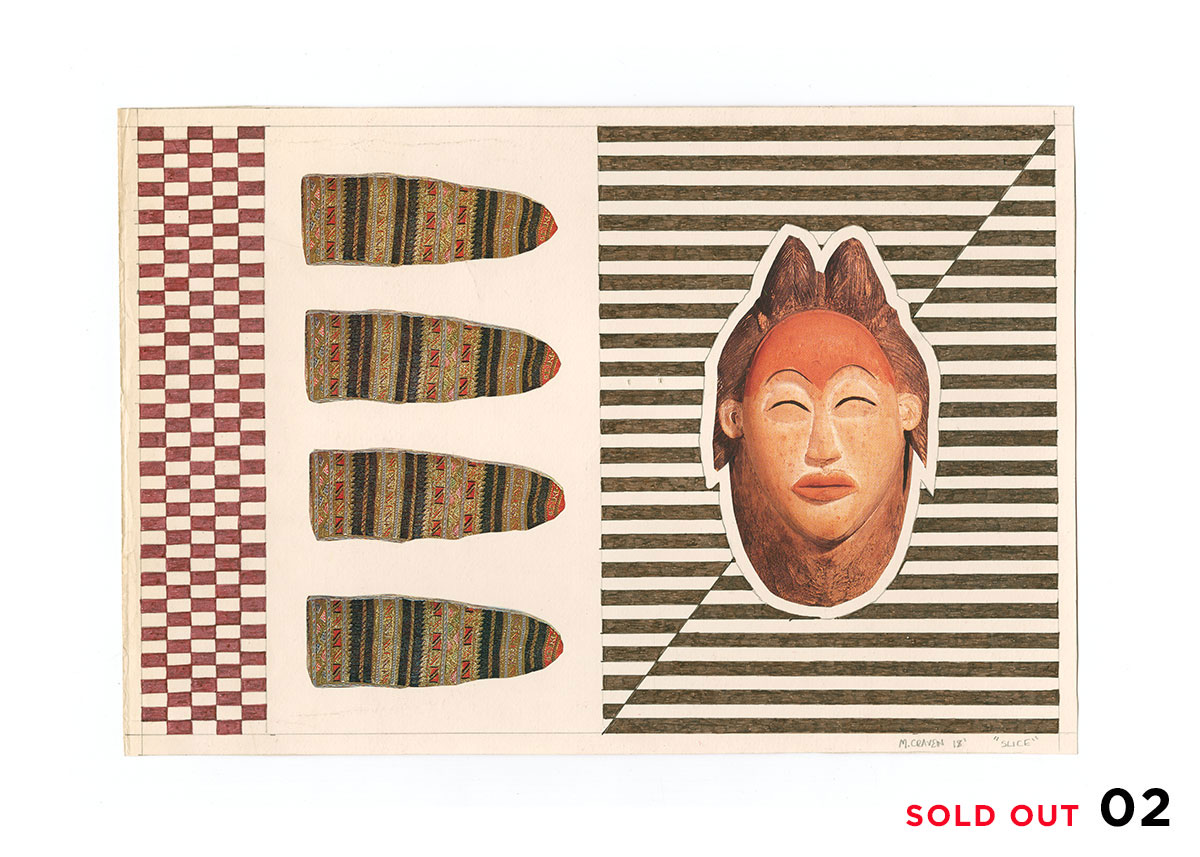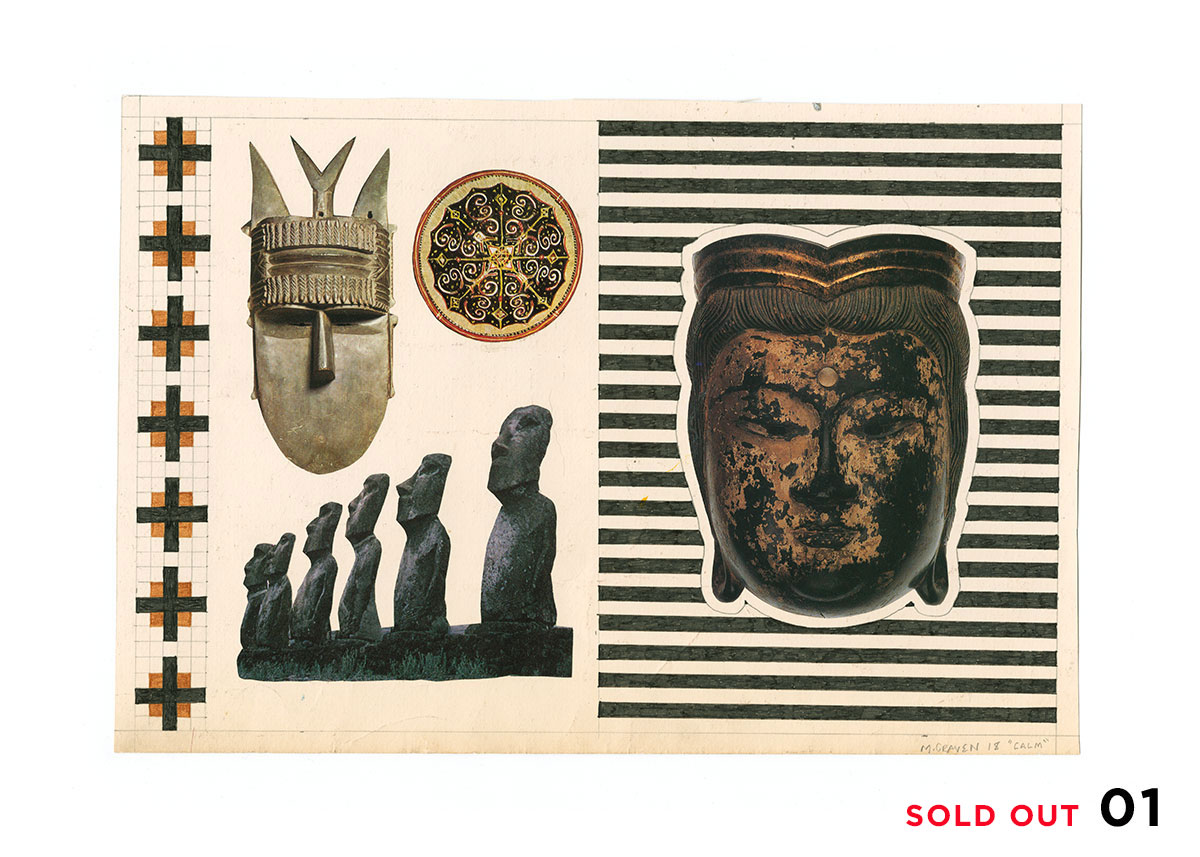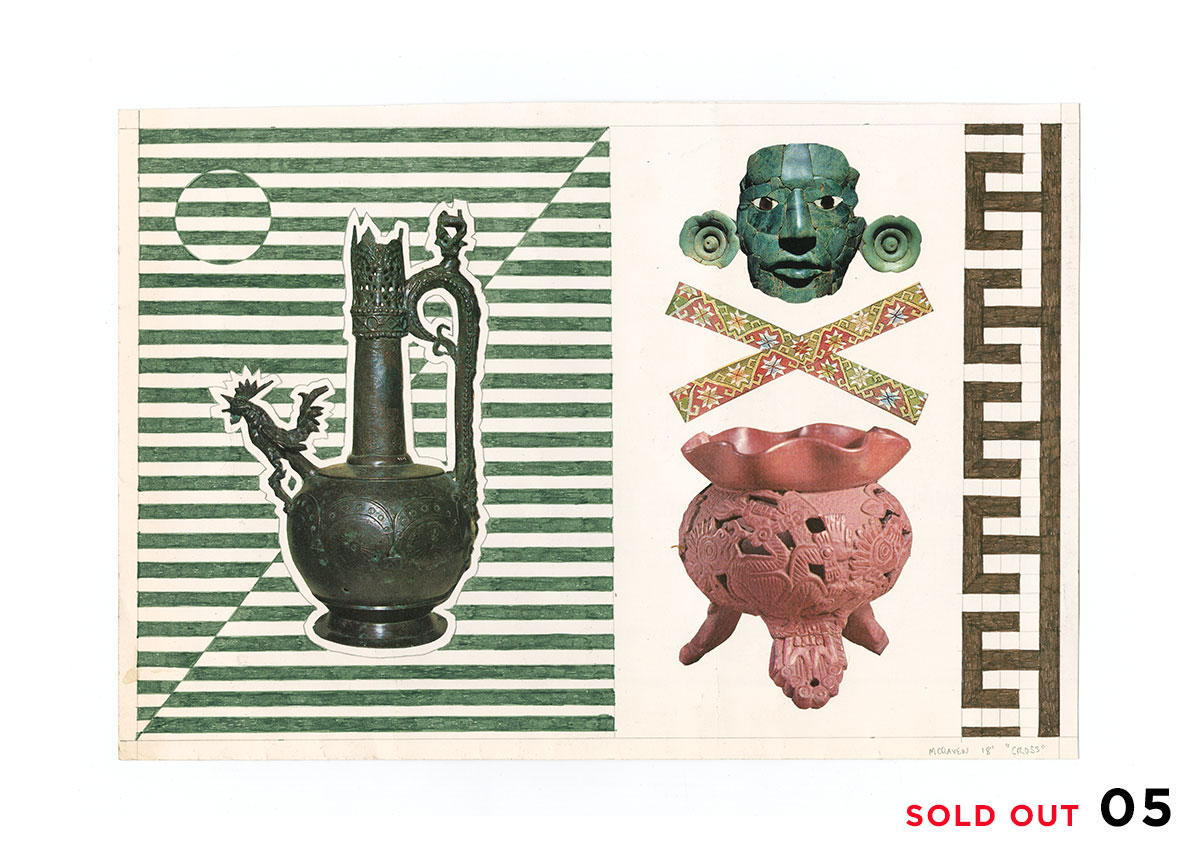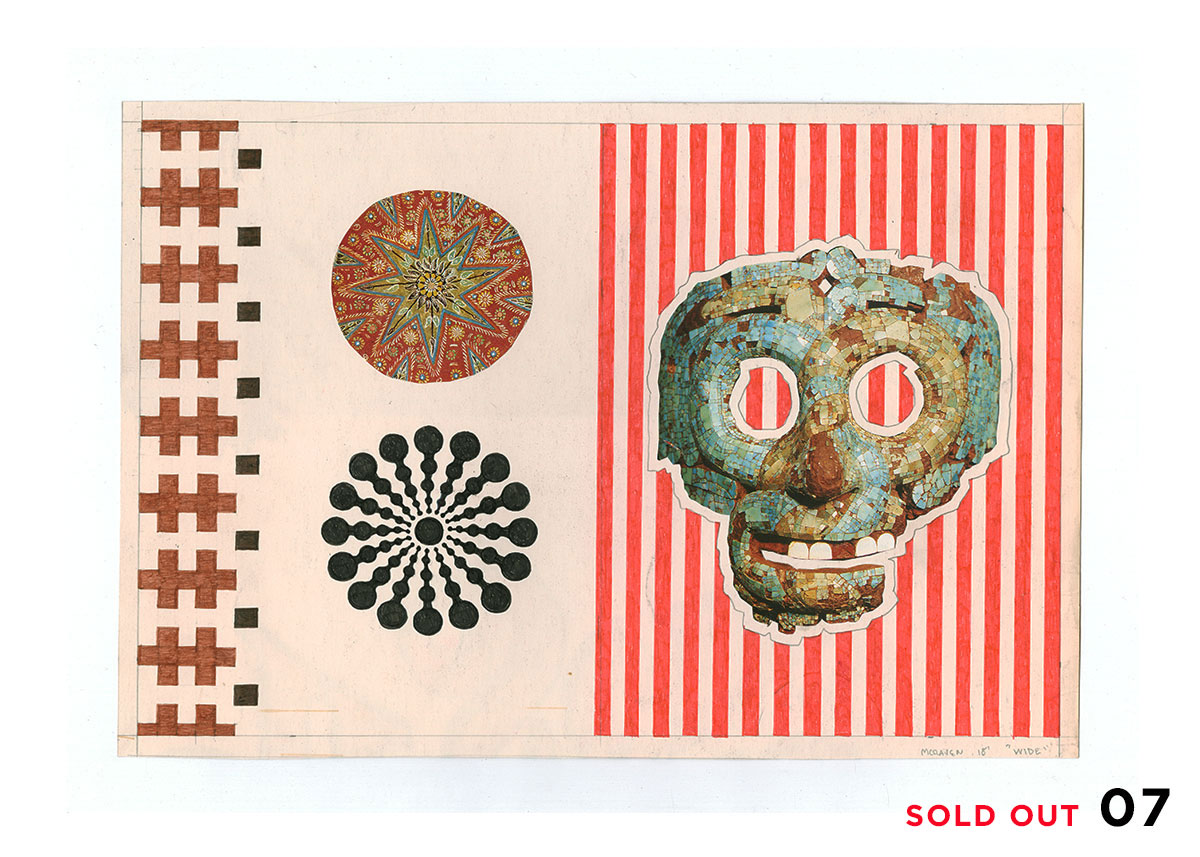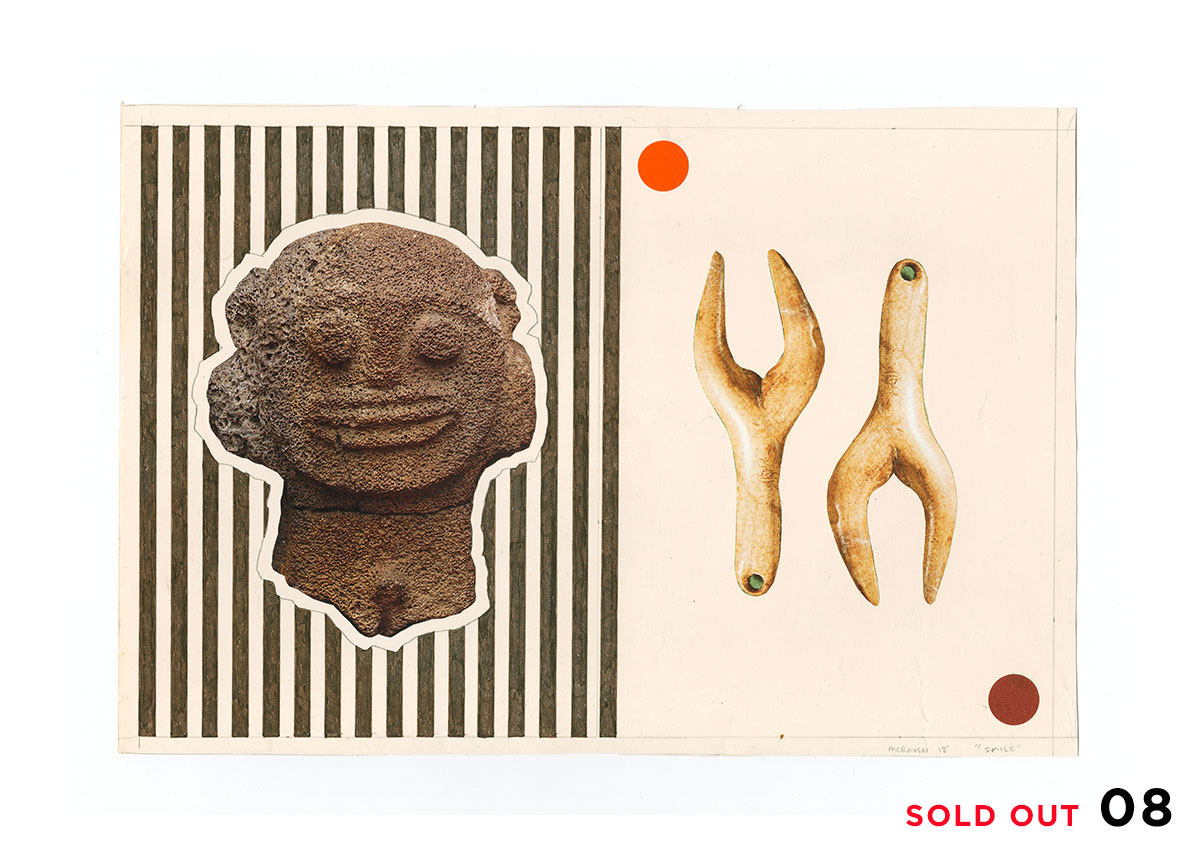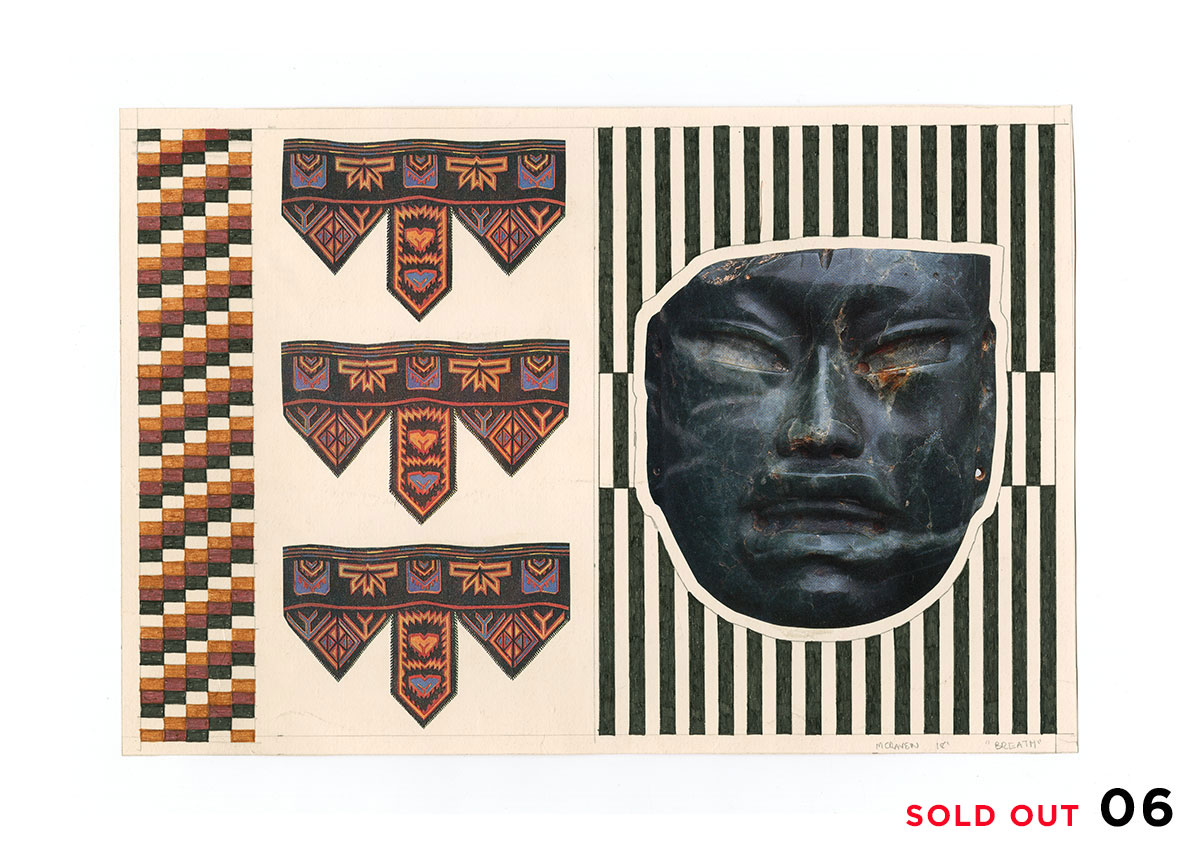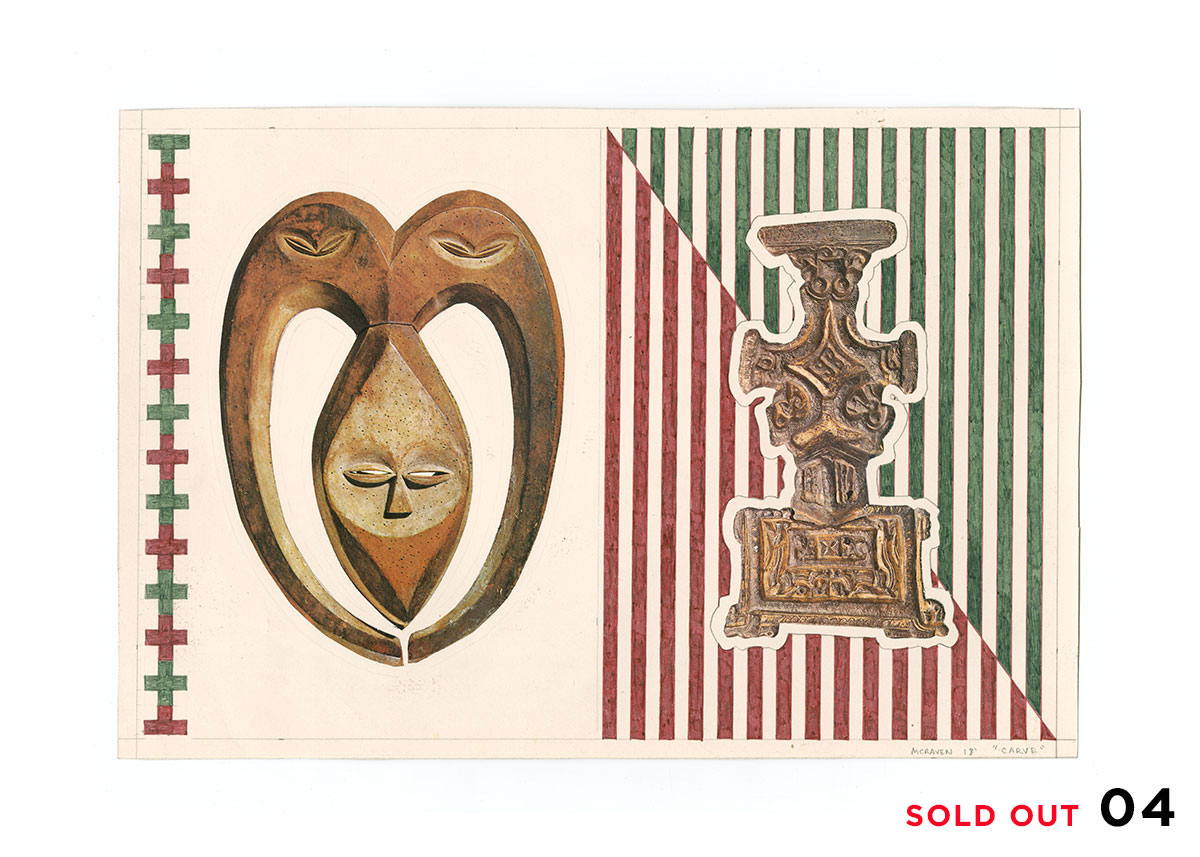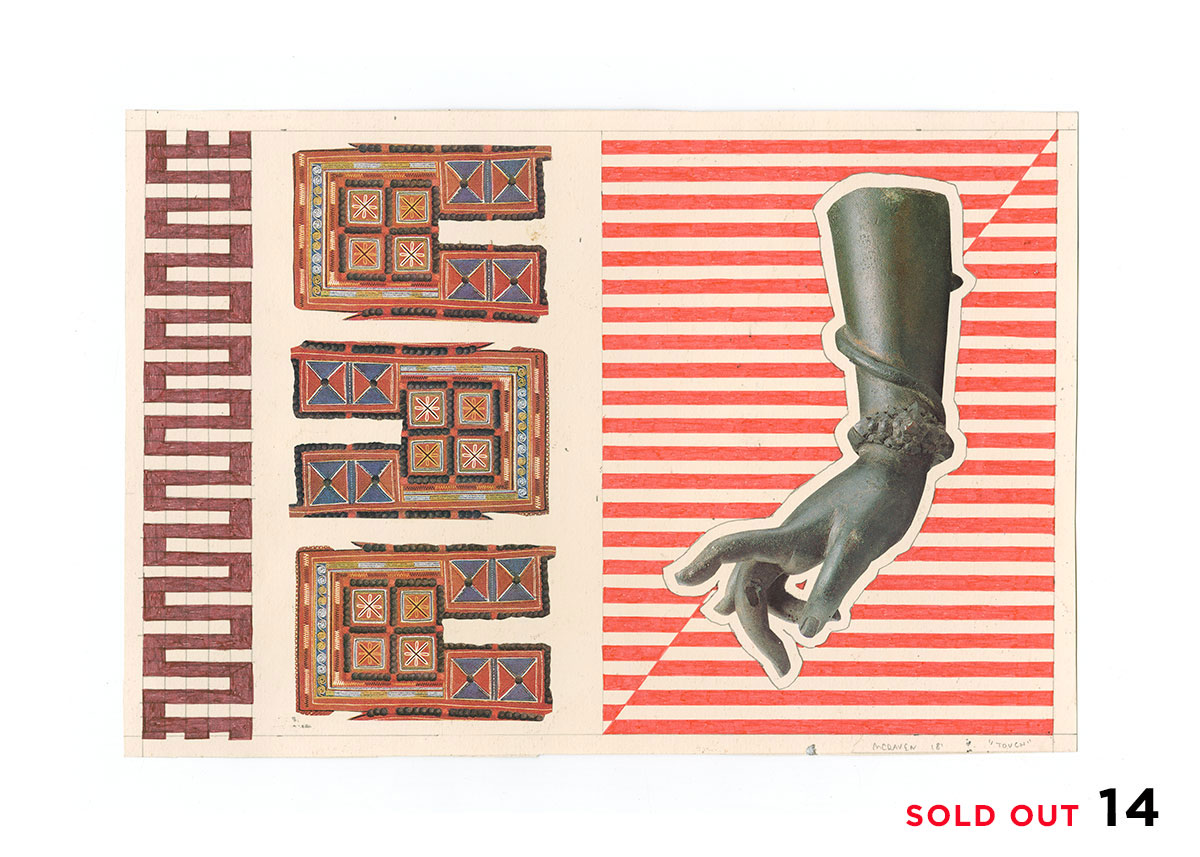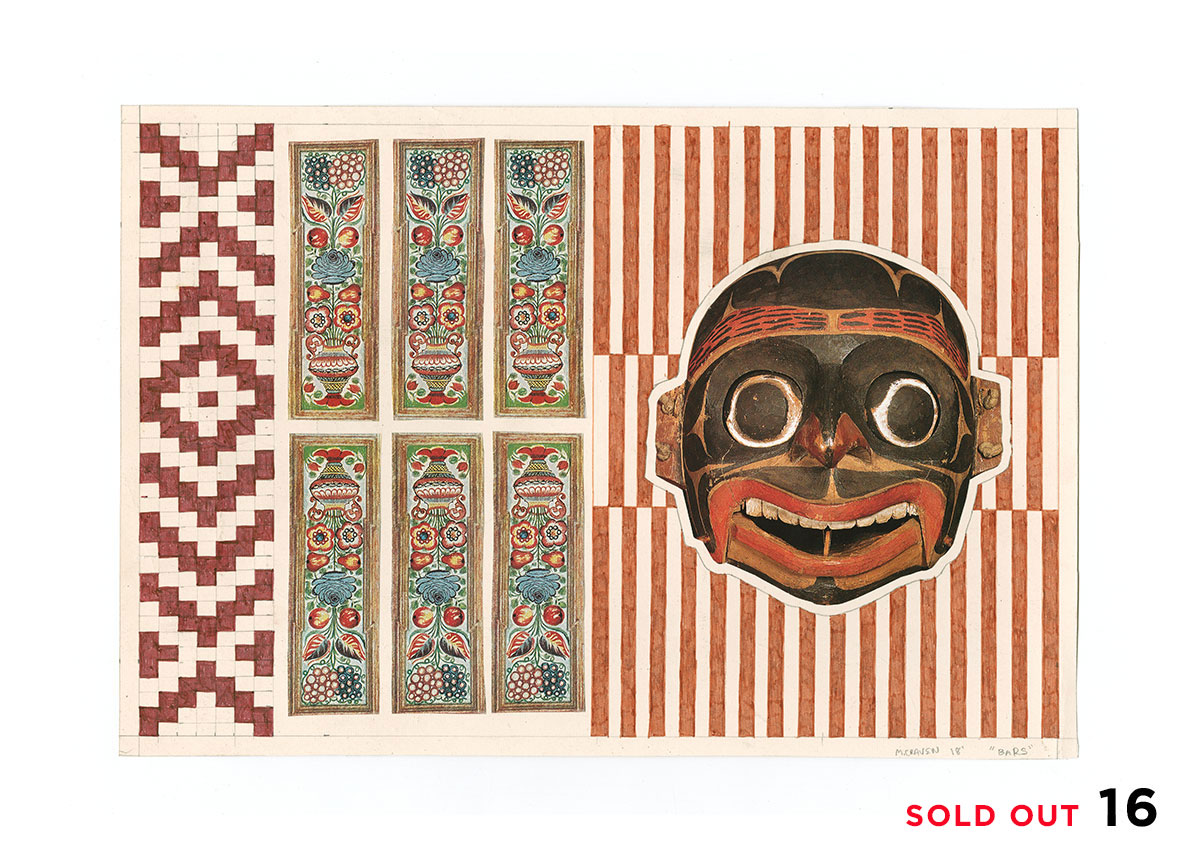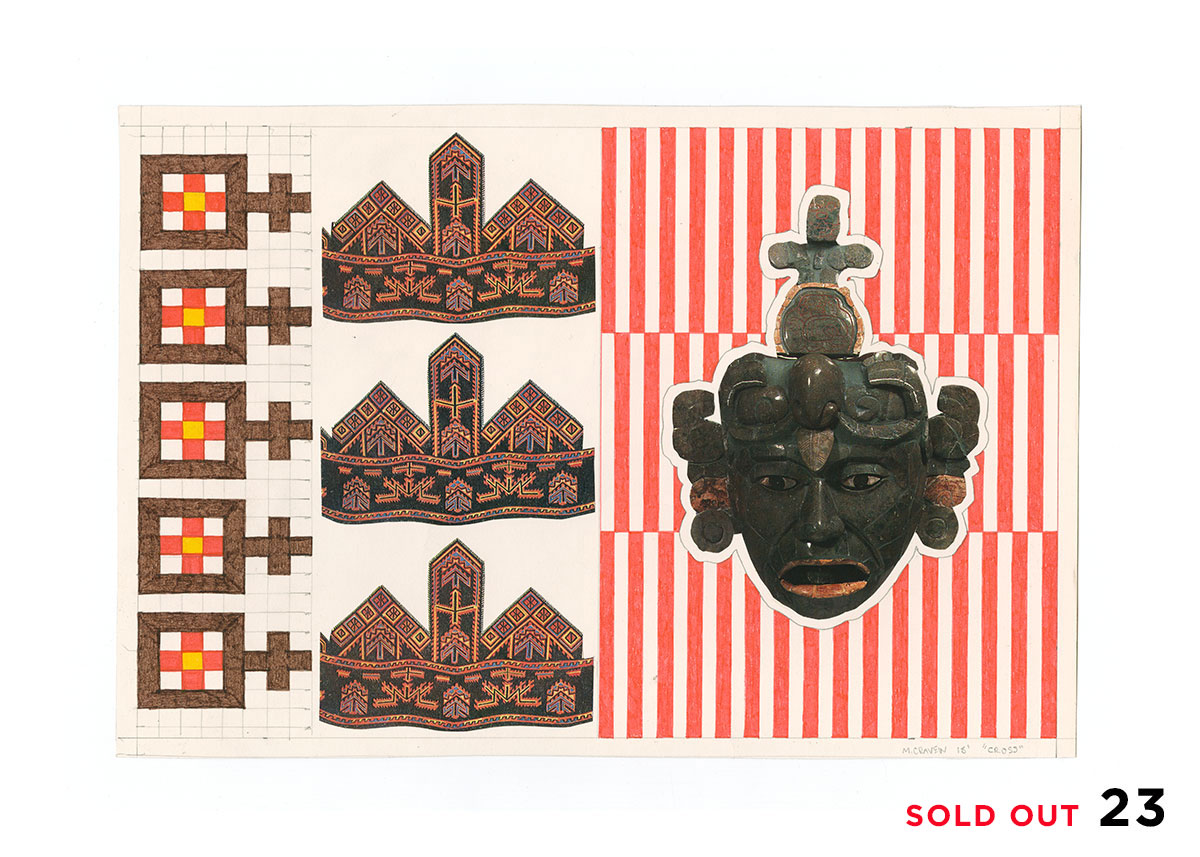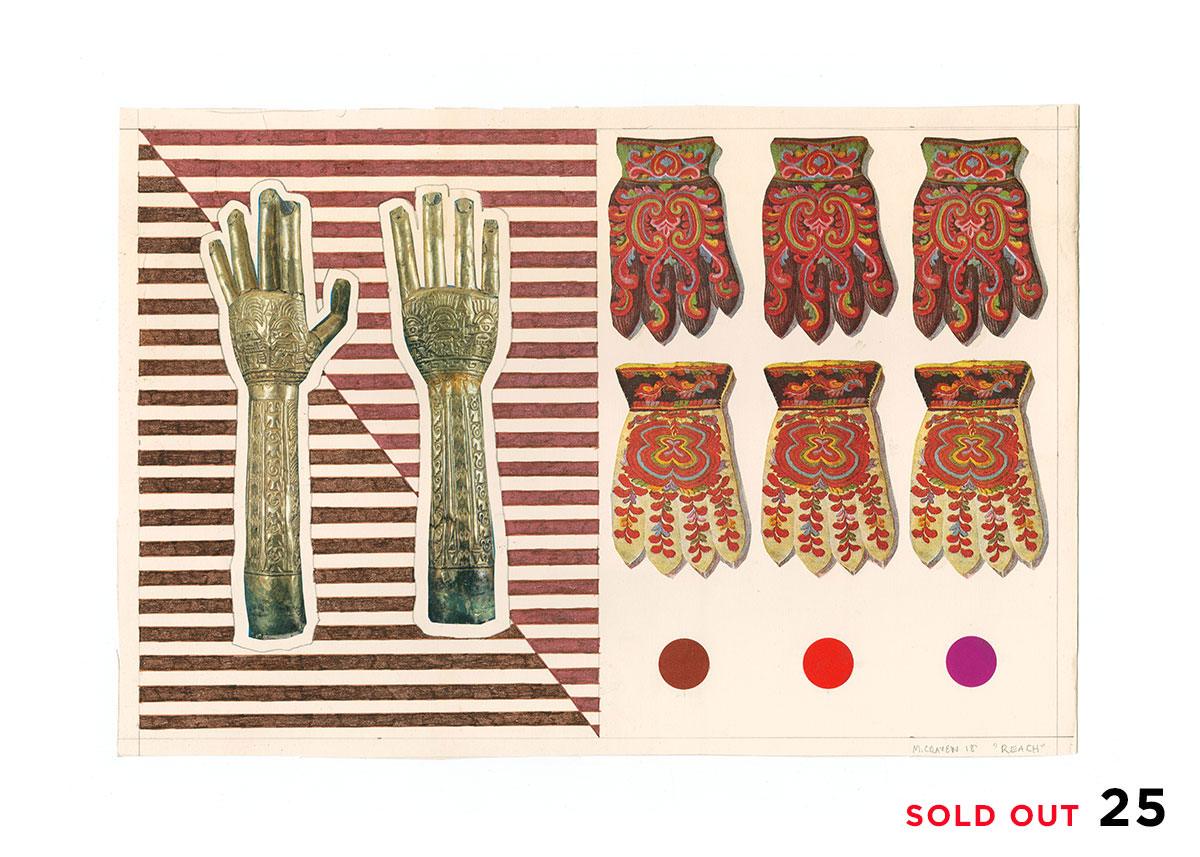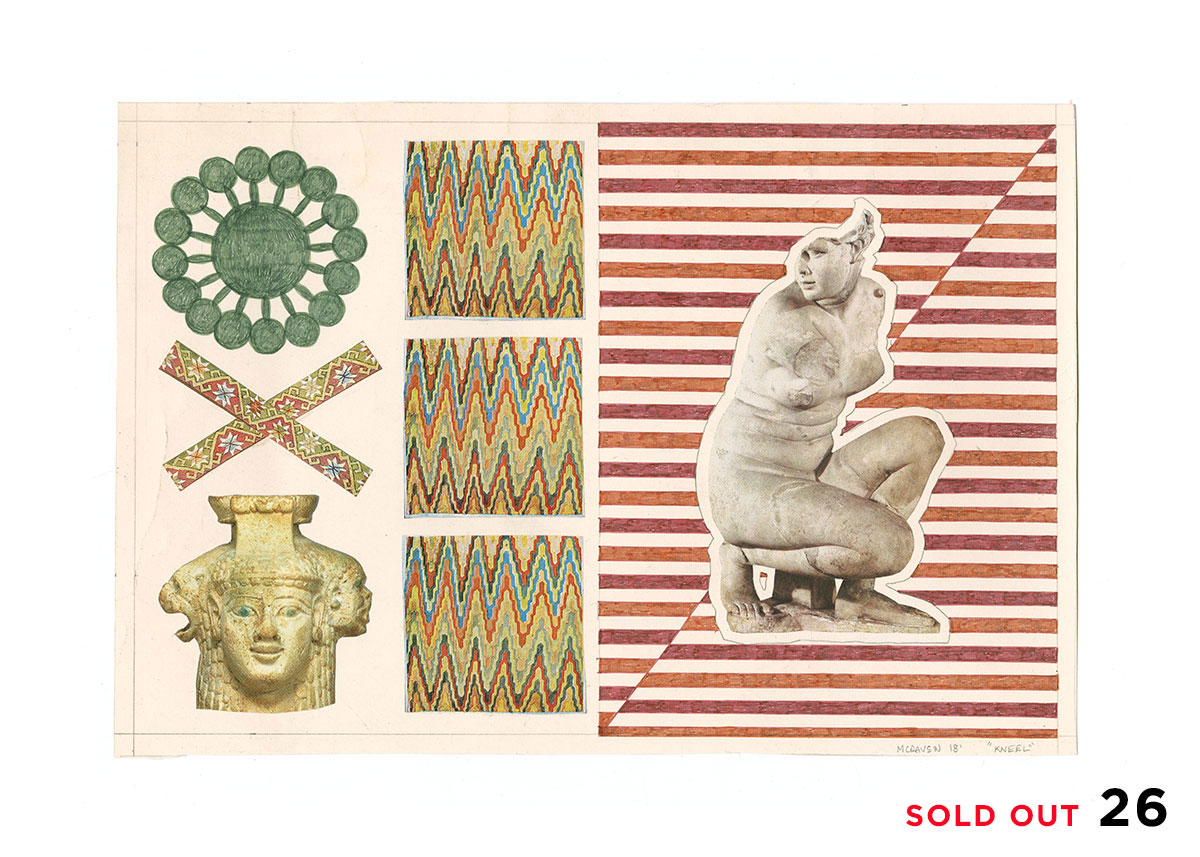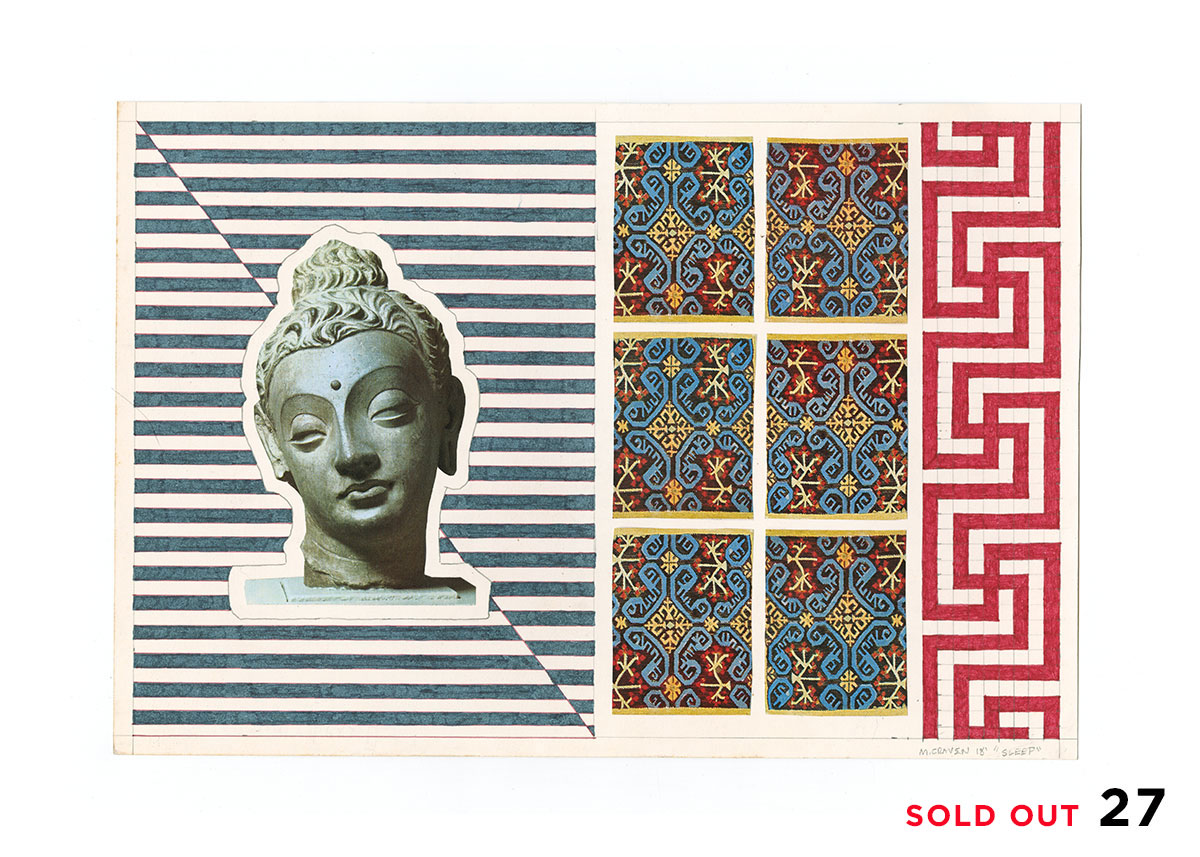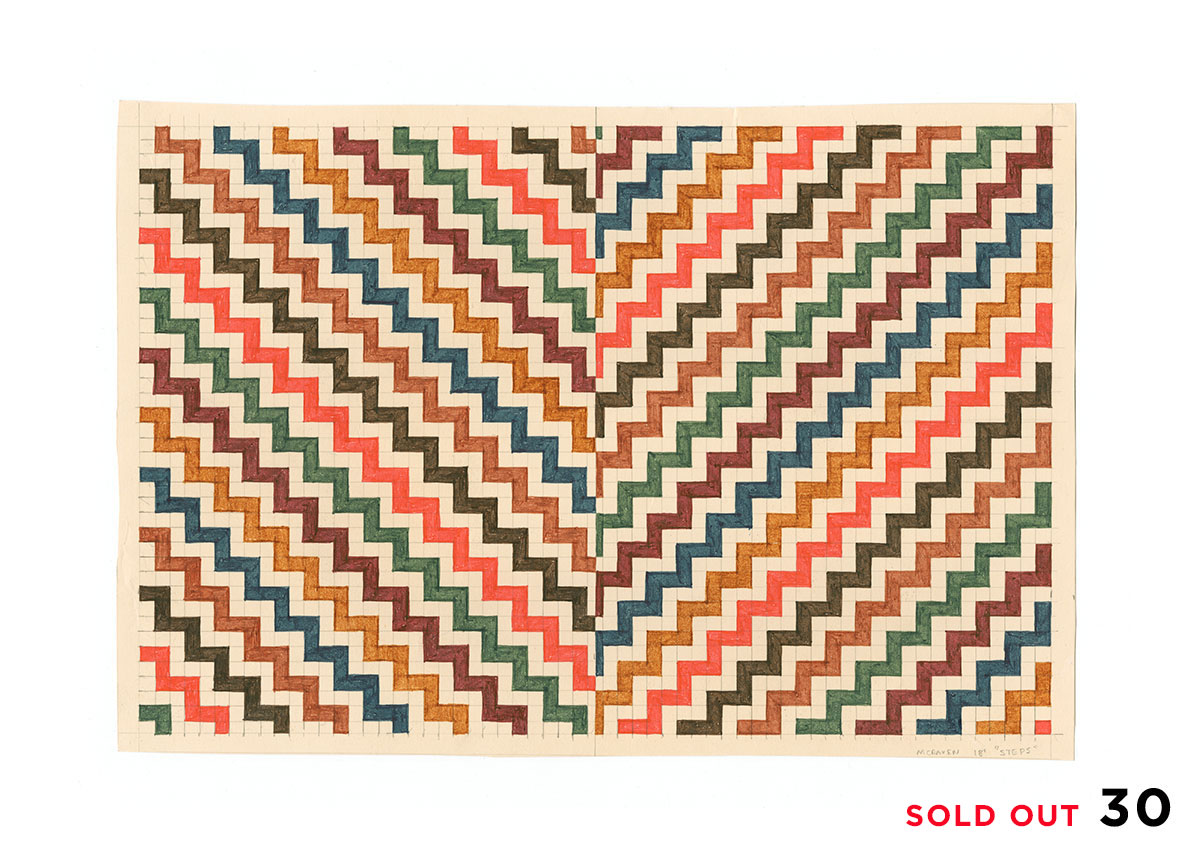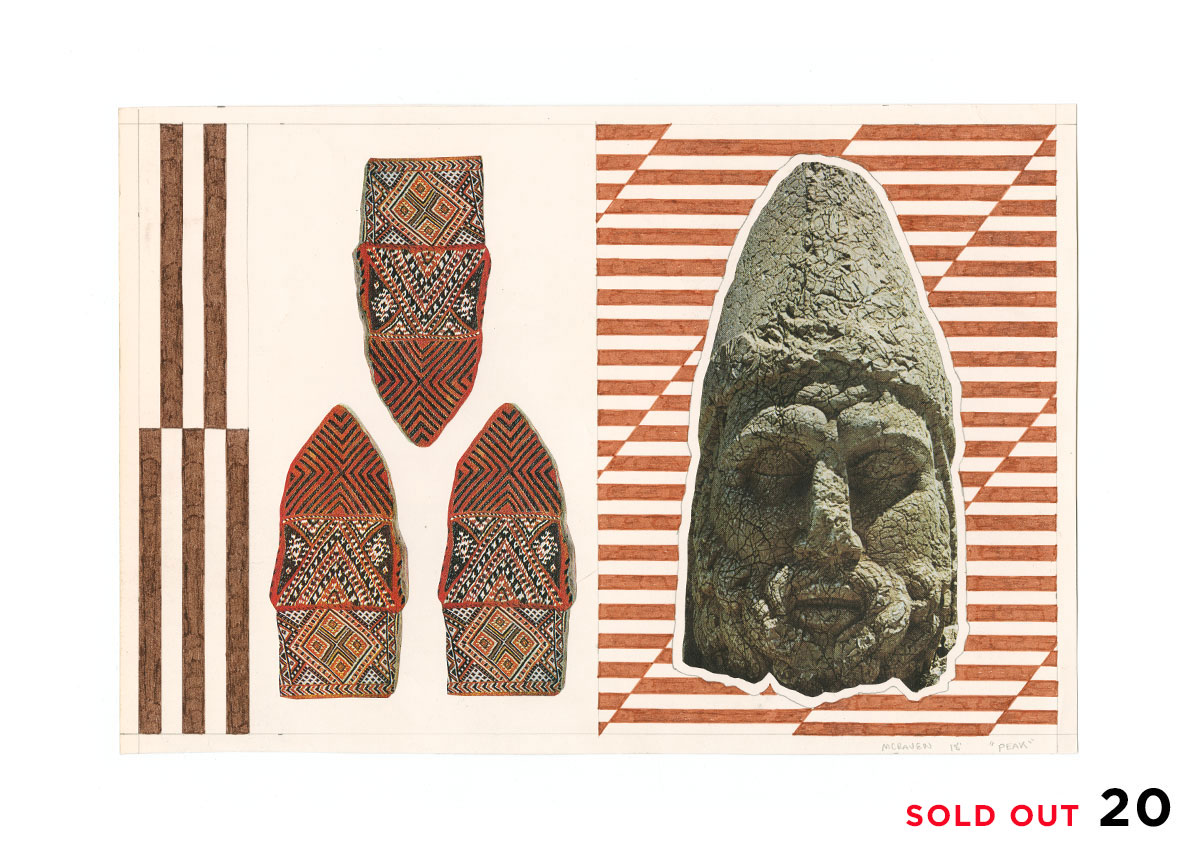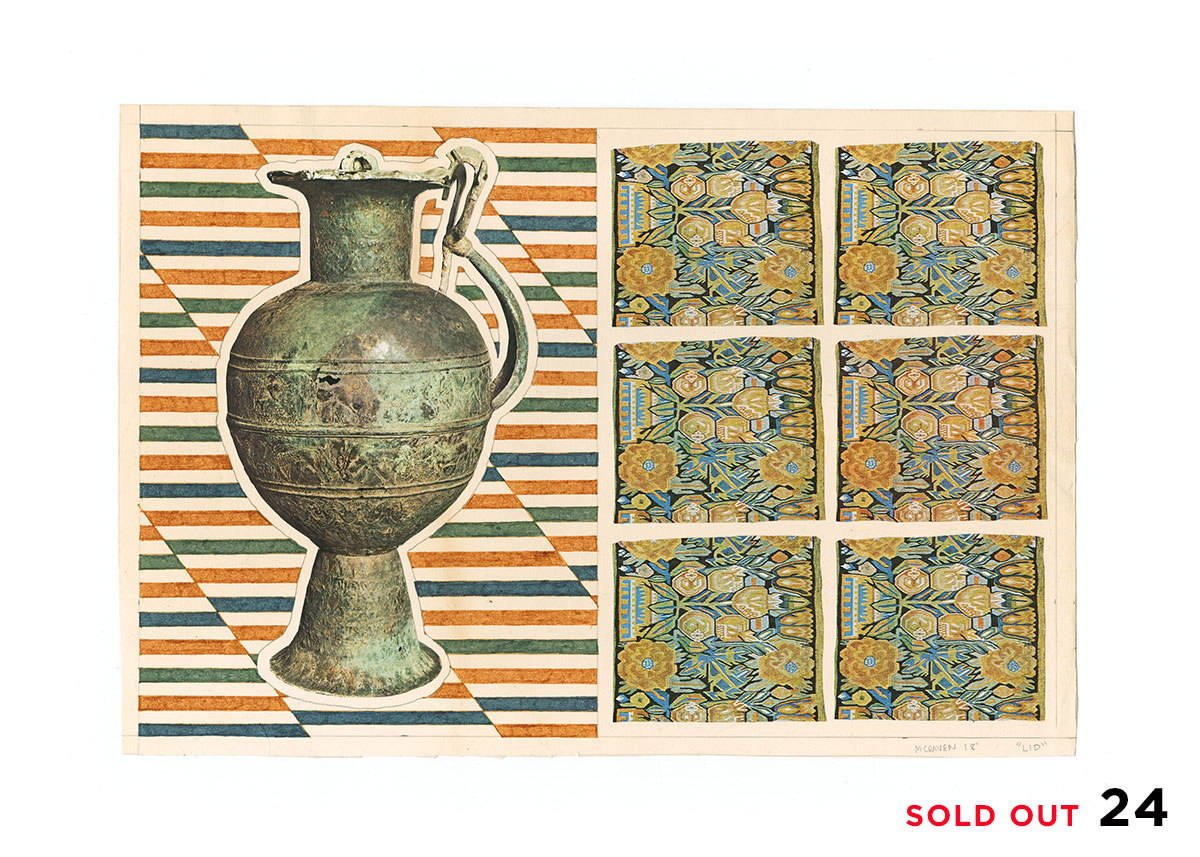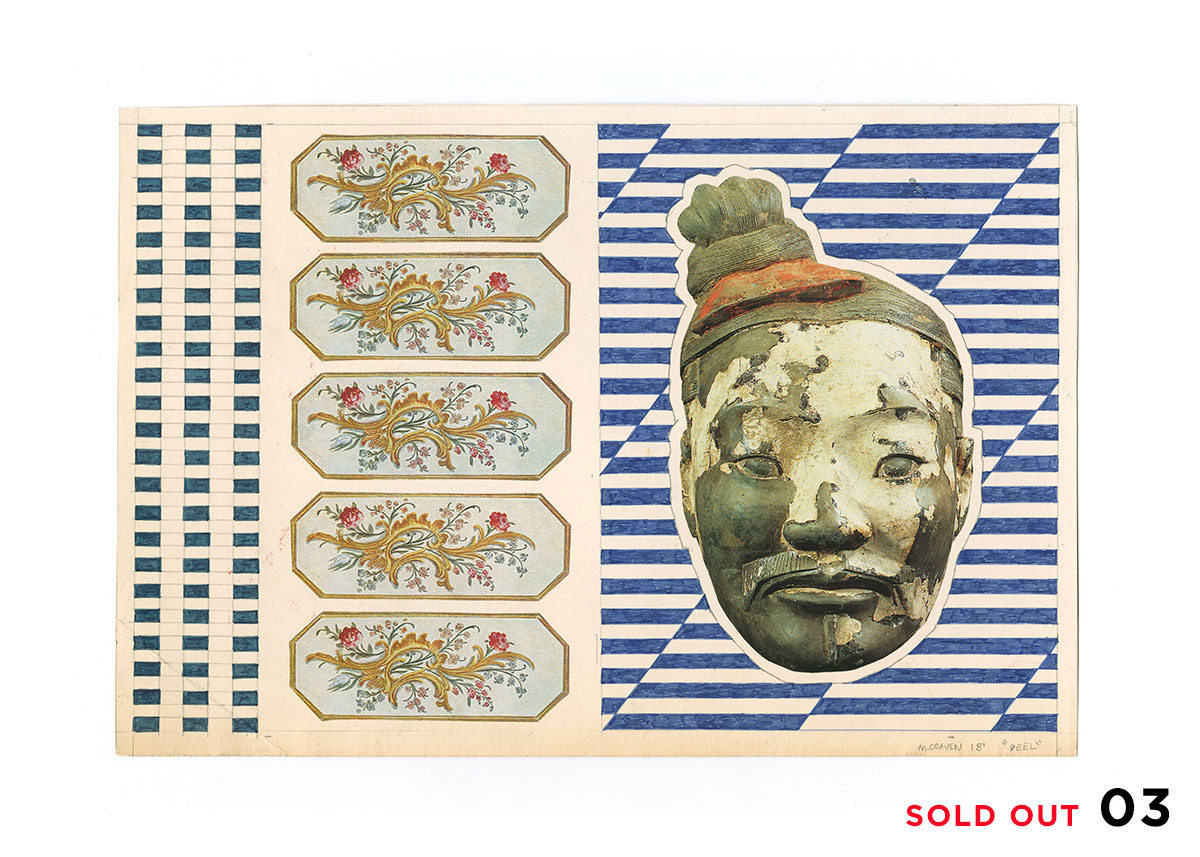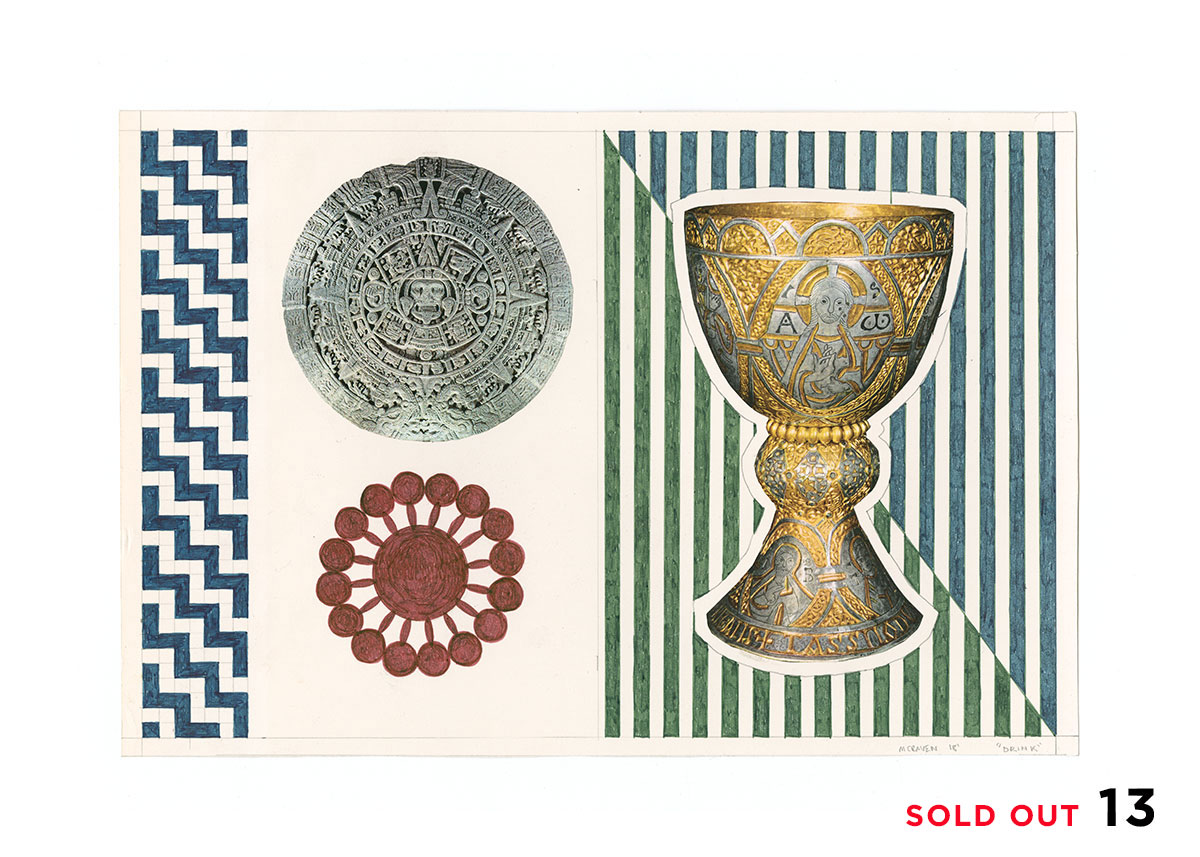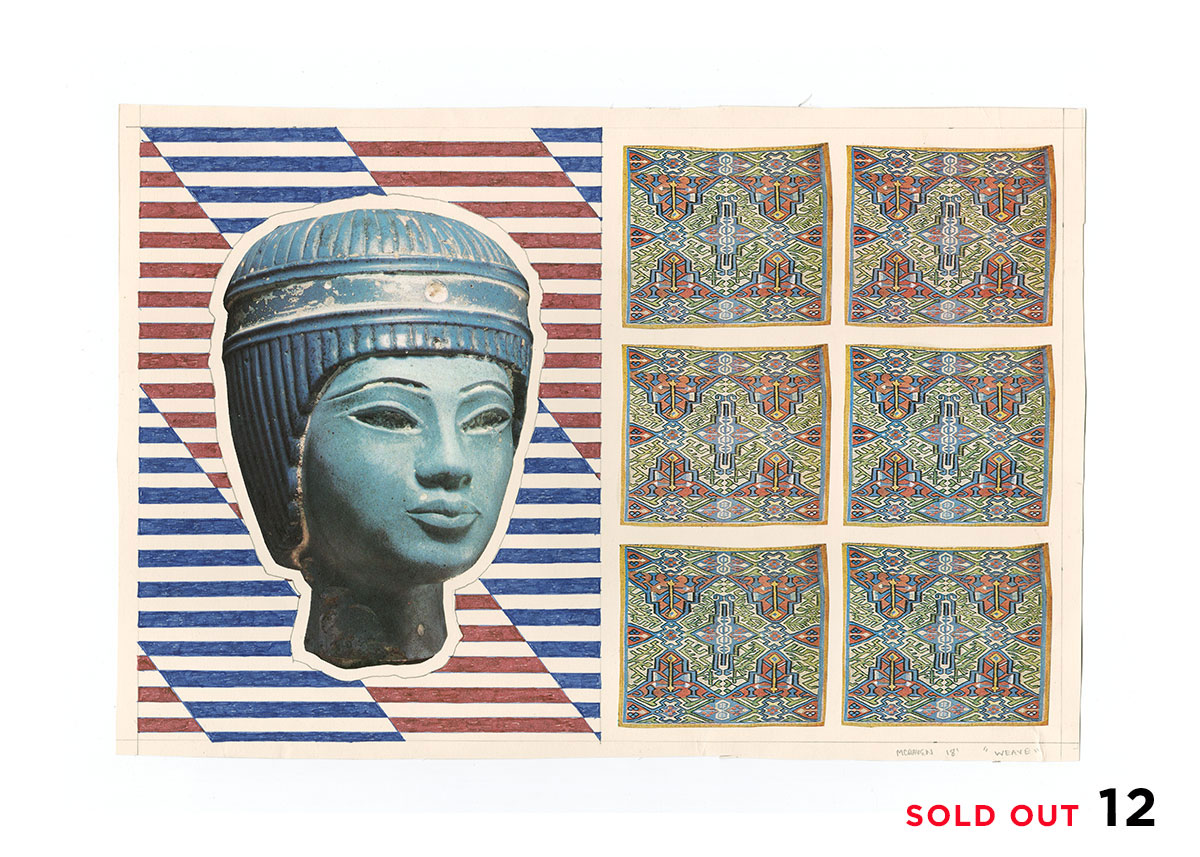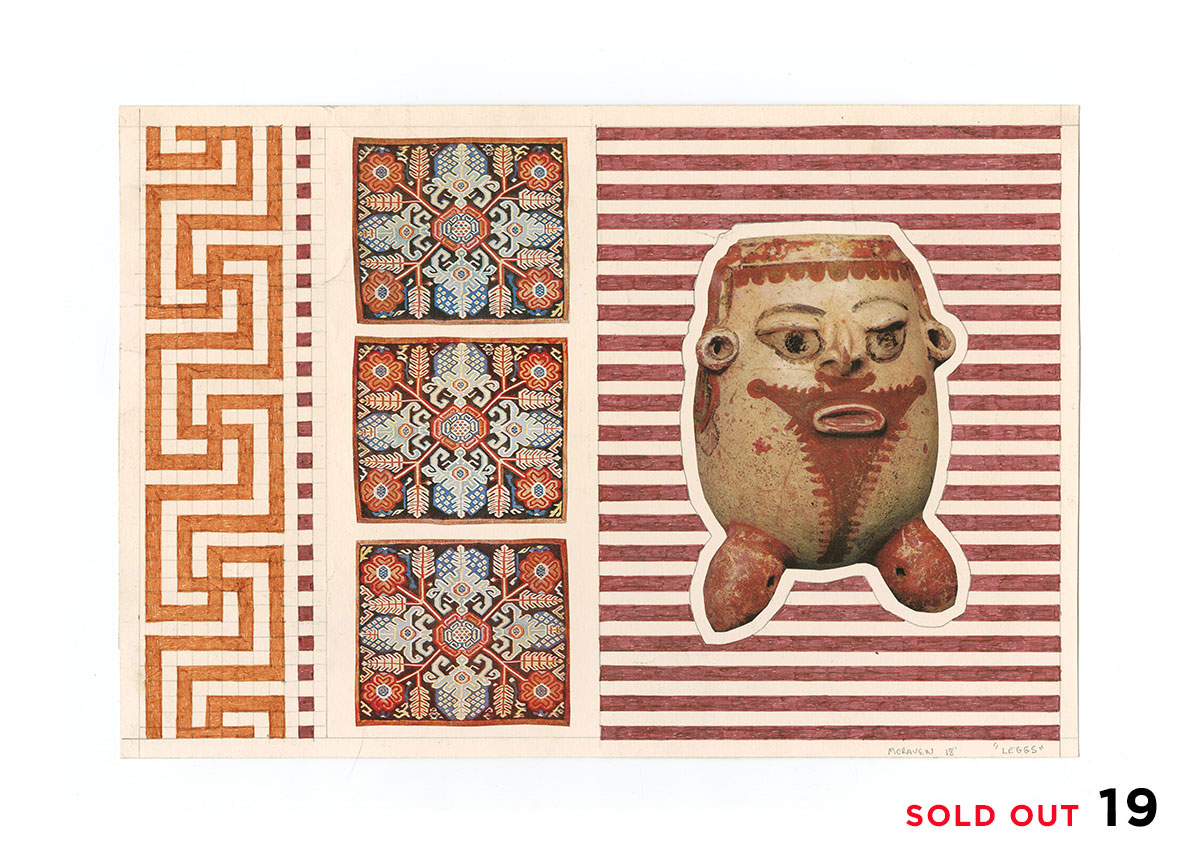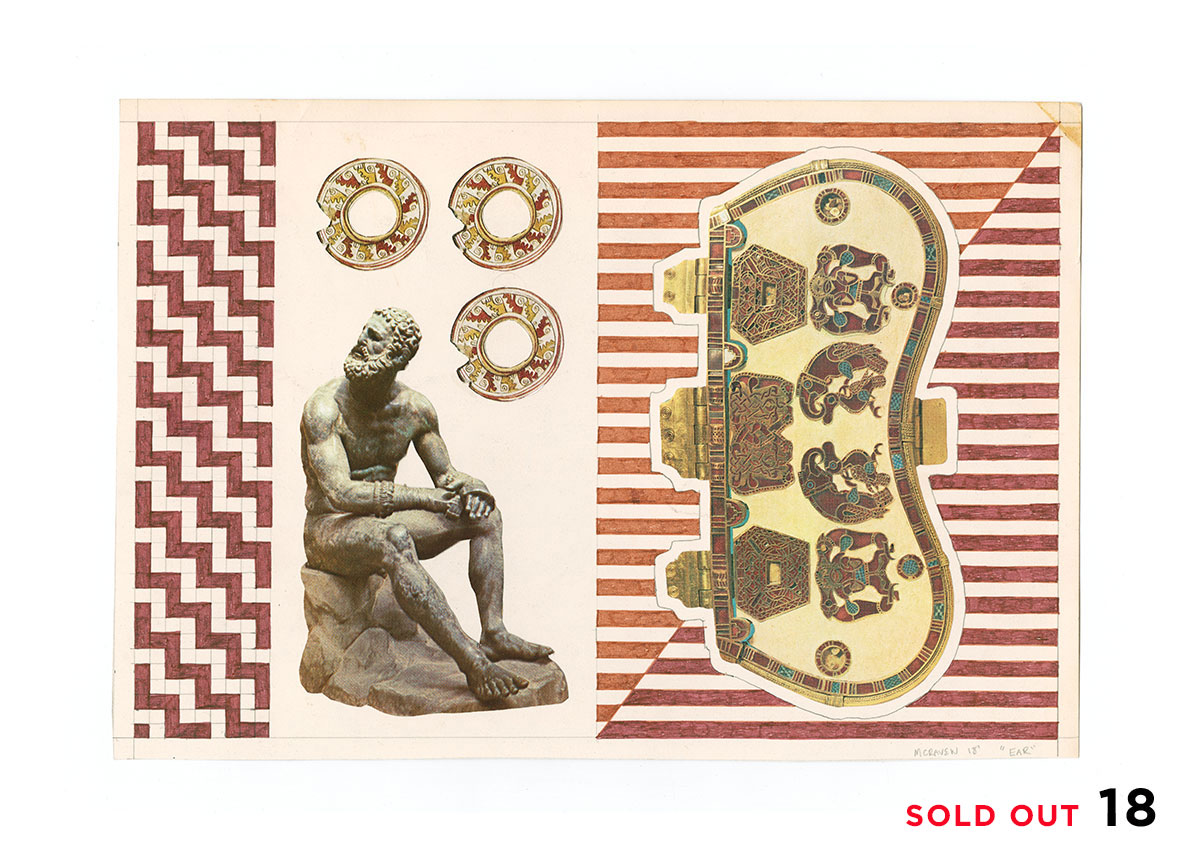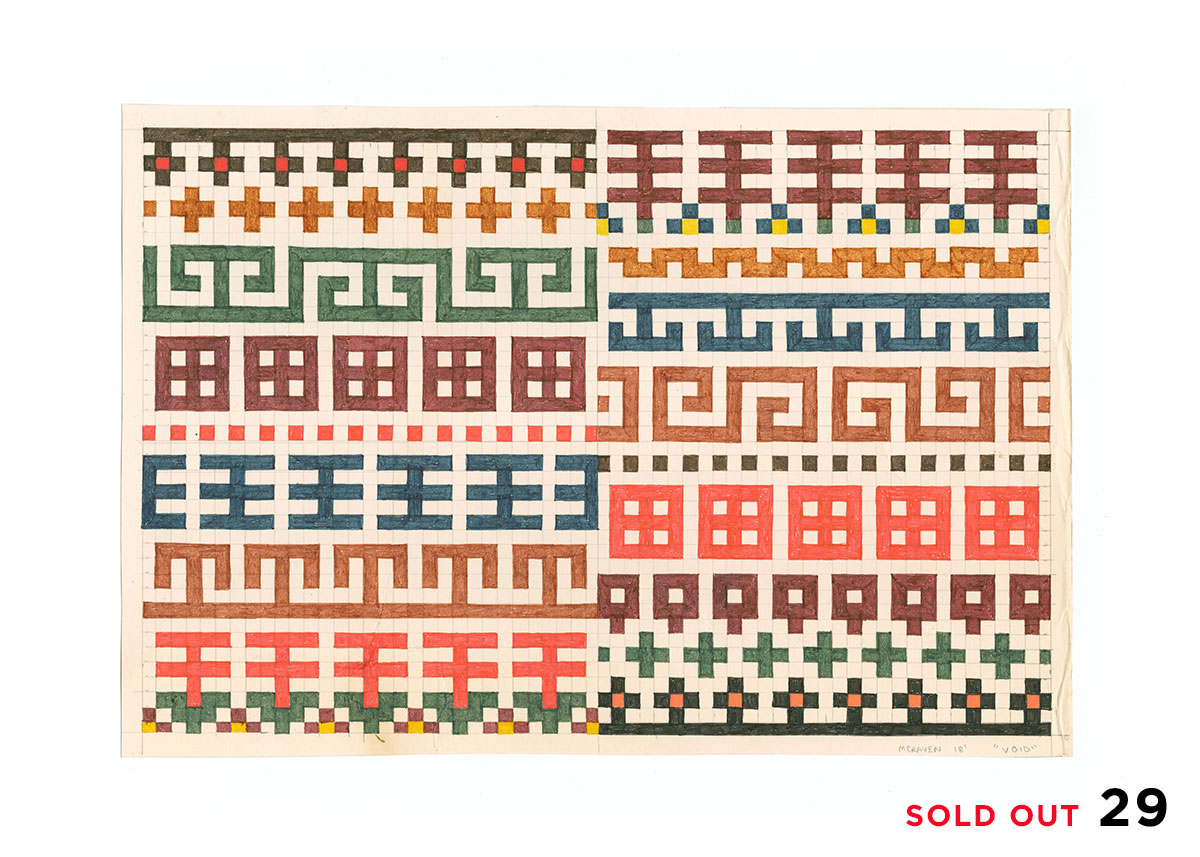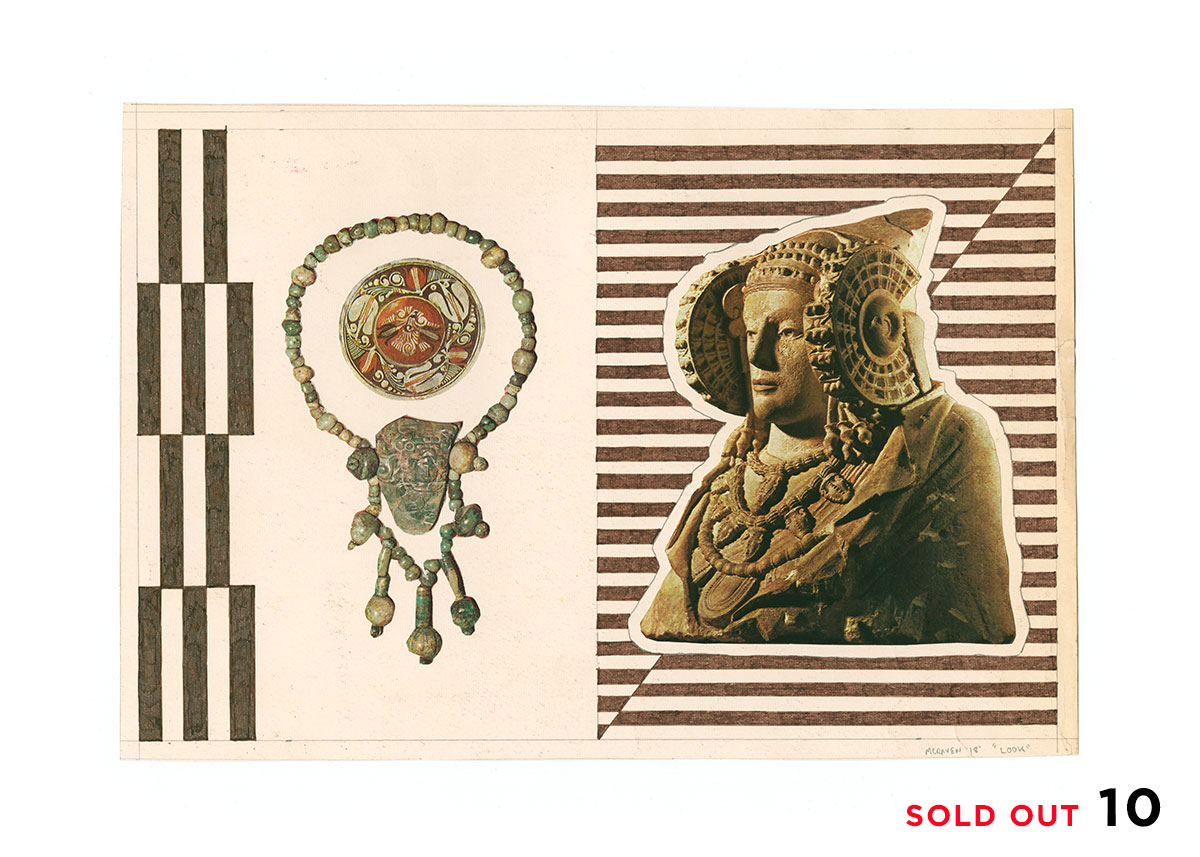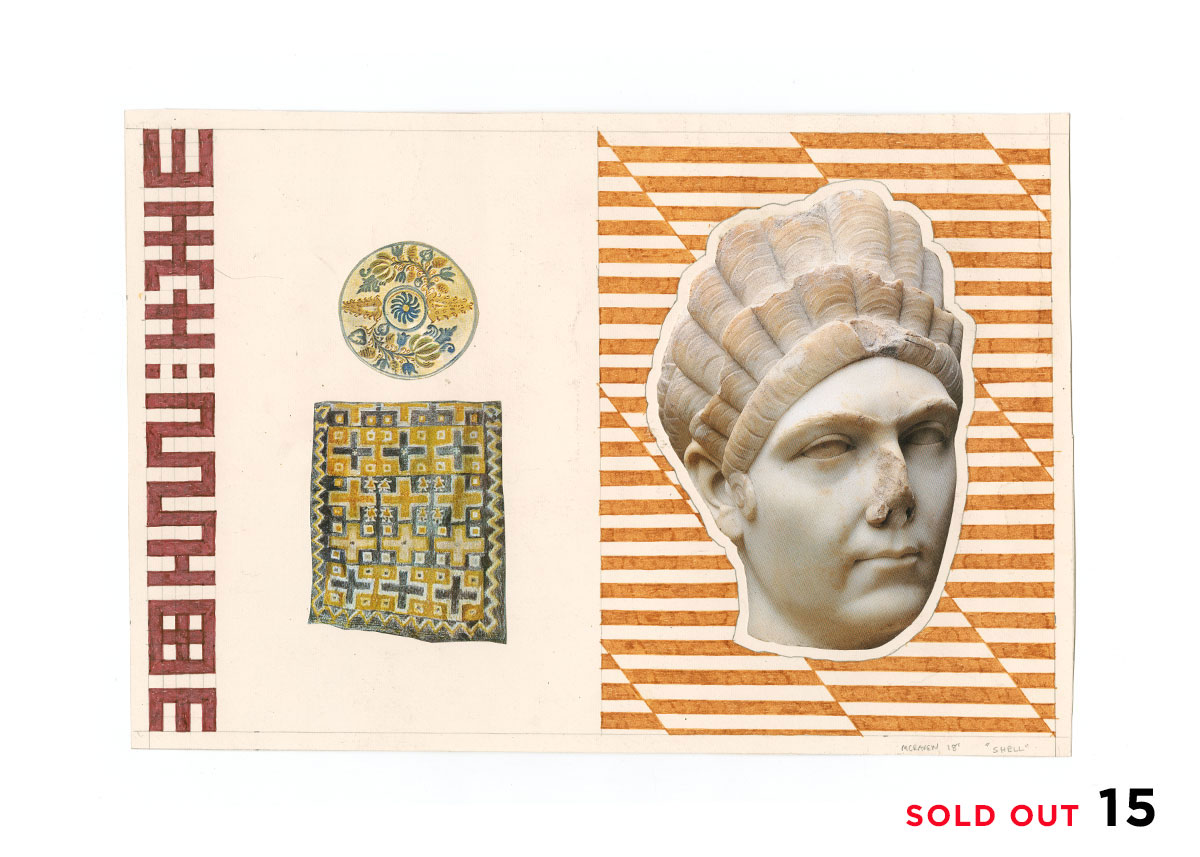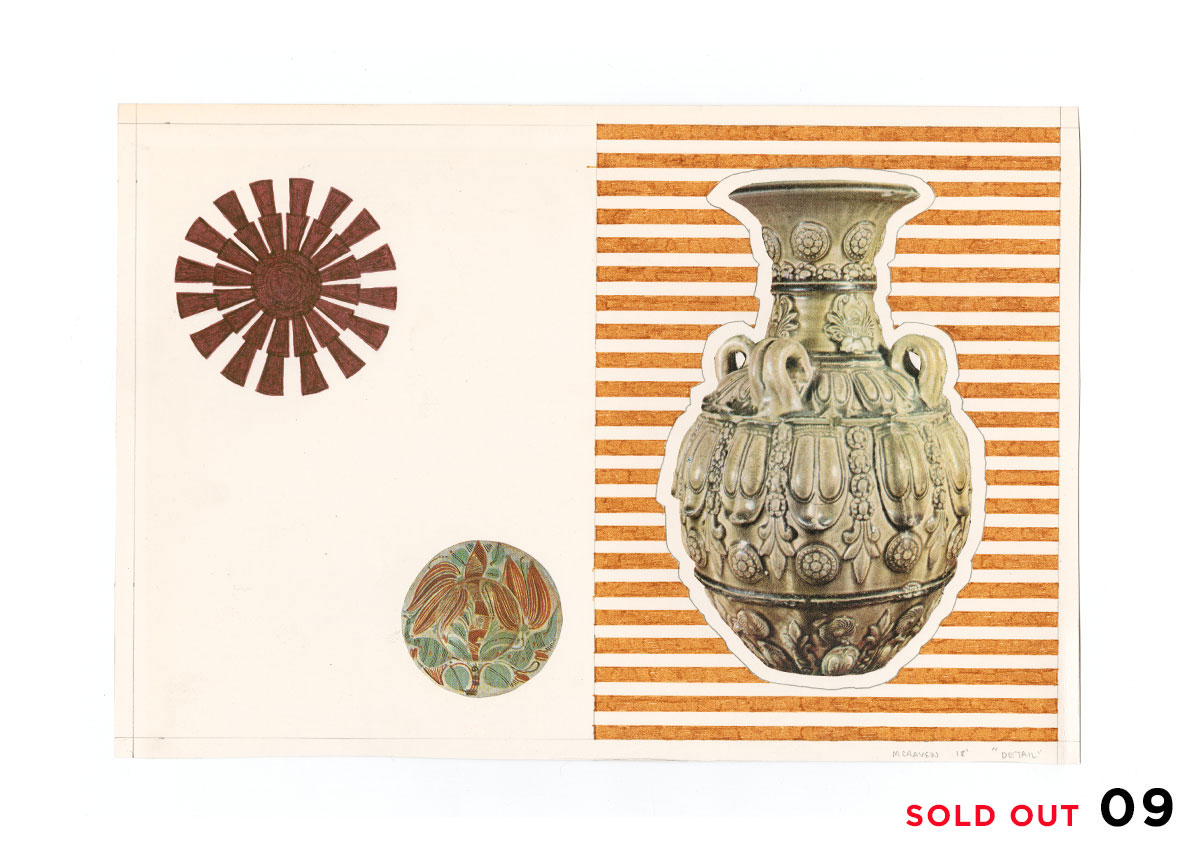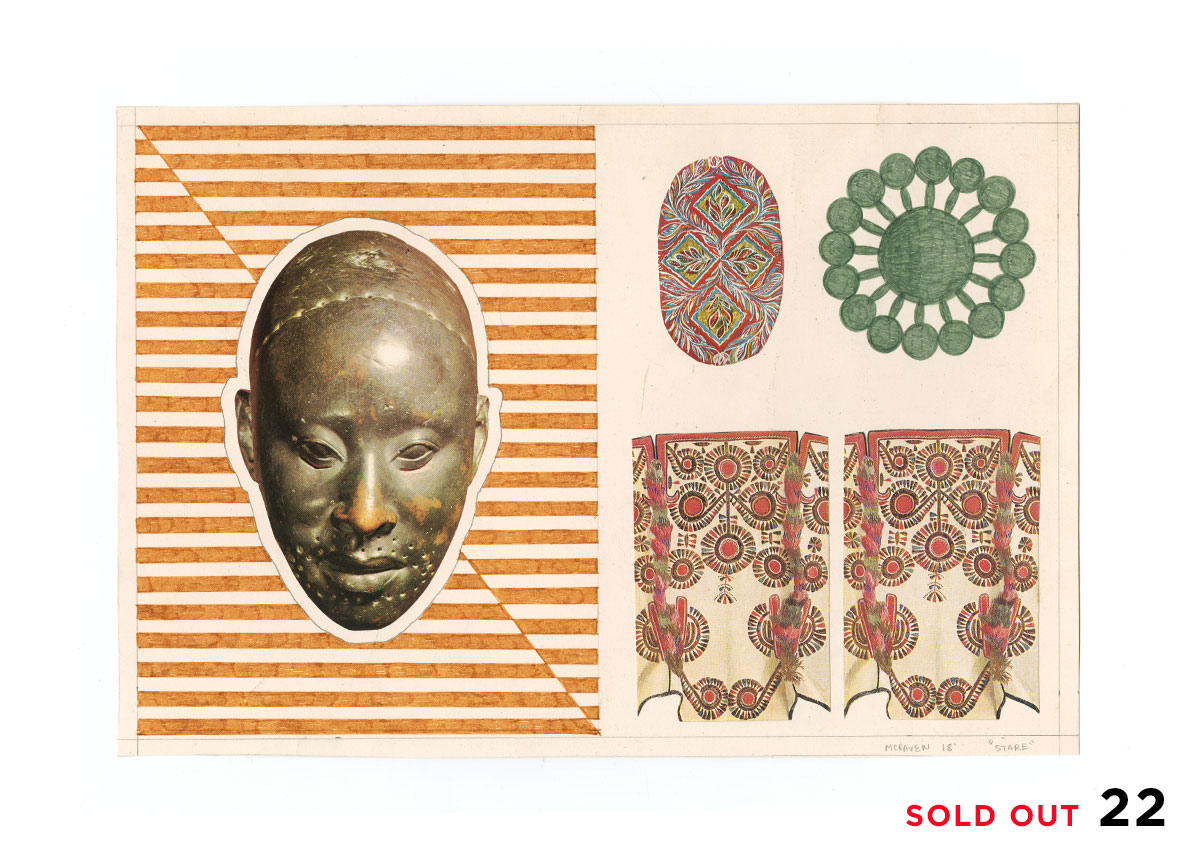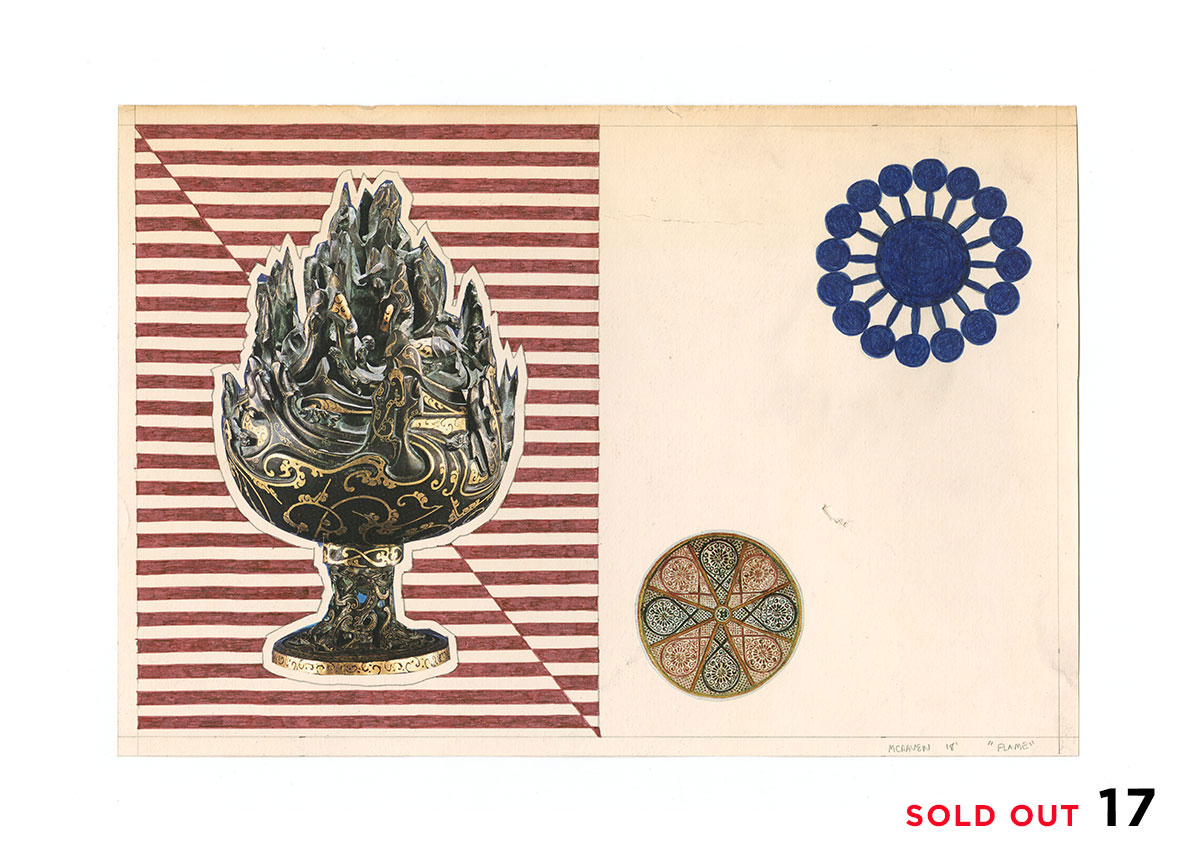 sold out
PATTERN NO. 3 | Book + Original Drawing
This deluxe edition is now sold out,
but copies of the book are still available here.
66 pages, 30 color illustrations
8 x 6 in.
Perfect bound foil stamped paperback
ISBN 9781941556214
Published by Ampersand Editions, 2018
First Edition of 200
This deluxe edition includes an original drawing from the book. Available works are shown at left. Each work is 8 1/2 x 12 3/4 inches, ink and found images on found paper, and acrylic on paper, and is signed and titled by the artist.
PATTERN NO. 3 is part of a series of books for which artists and thinkers are invited to create, collect or converse about pattern making. Matthew Craven, who lives and works in Los Angeles, reconfigures original historical narratives by fusing imagery cut from history books with backgrounds of geometric symbols and textile patterning, meticulously drawn on found paper.
$4 Standard Domestic Shipping | Priority and First Class International at cost.