UNFINISHED DRAWING | Brinkerhoff | Deluxe Edition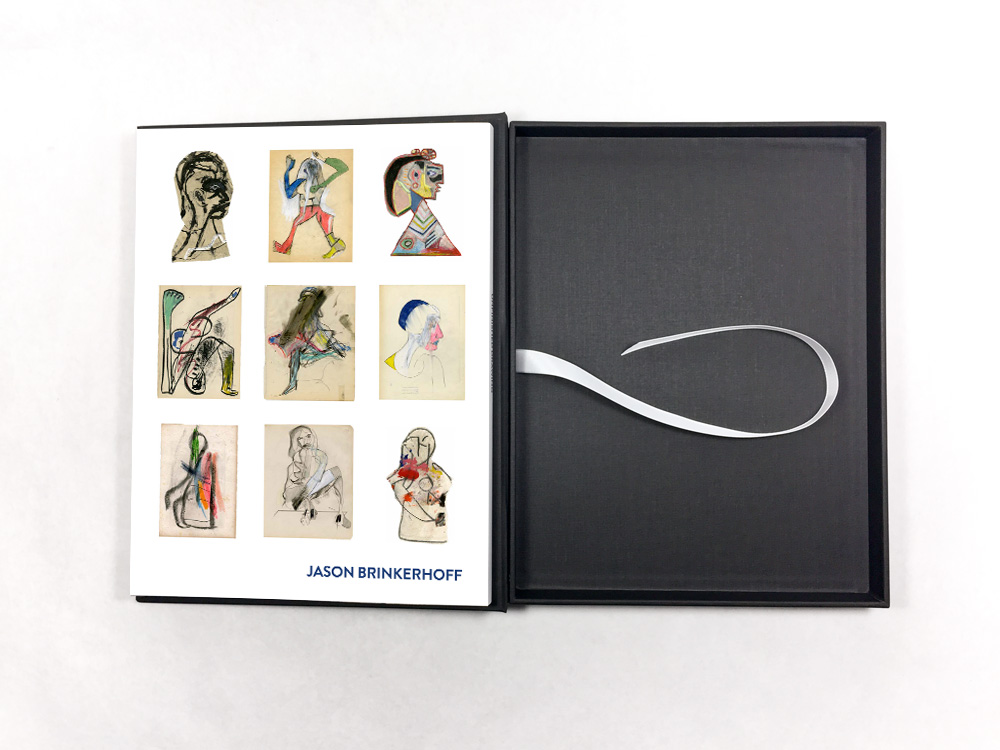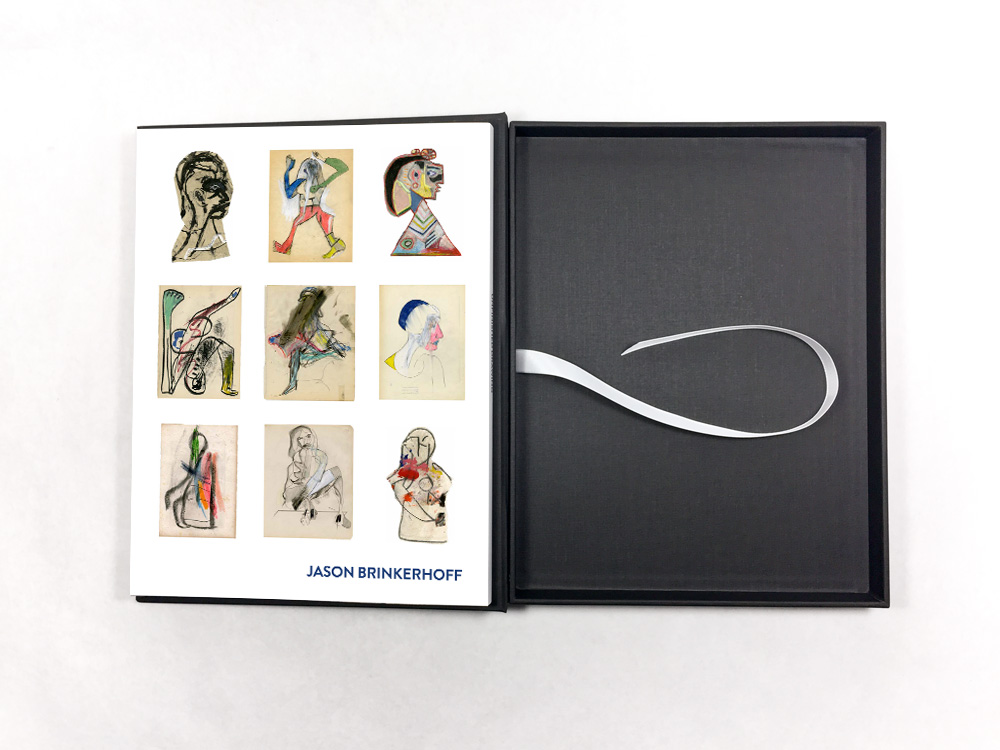 UNFINISHED DRAWING | Brinkerhoff | Deluxe Edition
Housed in a custom clamshell box, this signed deluxe edition is limited to 15 copies and includes an original signed drawing from the book, each of which is shown at left. Please make your selection from the drop-down list below.
177 pages, 140 color plates
11 3/8 x 8 3/4 in.
Perfect bound softcover
ISBN 9781941556078
Published by Ampersand Editions, 2014
First edition of 500
Essay by Will Heinrich
Unfinished Drawing presents a selection of works on paper direct from Jason Brinkerhoff's studio that he has described as being unfinished. As though encountering an archive of lifelong work, however, we see a complete statement, hundreds of drawings made over several years, each with Brinkerhoff's signature touch. Here is a body of work that has been suspended in an undefined state, representing drawings not as single objects but instead drawing as an ongoing act, one in which any single fragment can be further marked upon, erased, cut or cannibalized. Even so, when encountering the work, it's difficult not to isolate drawings that one would wish to collect and own, thereby seeing them as complete. This book, then, is not only the result of a desire to present a selection for a wider audience, it also poses questions about an artist's declaration of completion or lack thereof, since the drawings no doubt embody the singularity and vigor of Jason Brinkerhoff's best work.
$4 Standard Domestic Shipping | Priority and First Class International at cost.